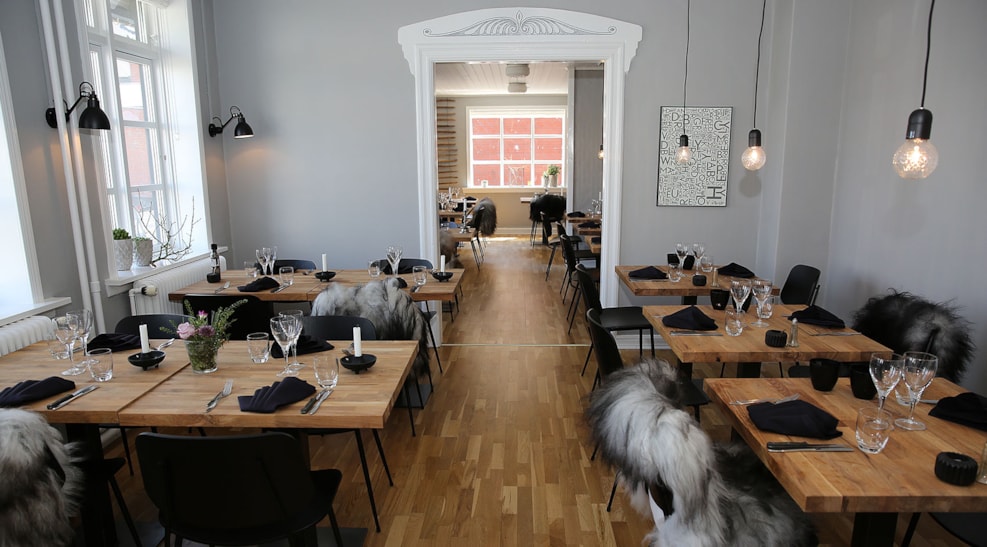 Spiseriet - Delicious restaurant in the heart of Billund
Spiseriet
We look forward to welcoming you in Spiseriet. Here you will be welcomed by attentive waiters, who with our skilled chefs will make sure that you get a good dining experience in the newly decorated and welcoming rooms.
What is a Spiseri?
Spiseriet is neither a restaurant nor a cafe, but probably more somewhere in between. Our approach is straightforward, and you can count on, that you and the food have our full attention. In short, you can expect good service, good food and overall a good experience that is worth remembering.
Quality
We find it of great importance to the use sustainable raw materials, ecology and quality in the preparation of our dishes. The raw materials are seasonal, and we go to great lengths to find the best products and dishes, so you can be surprised. In the gourmet shop you can buy some of the raw materials that we use in the kitchen. Your servant can always help with more information about this.


Destination Trekantomraadet © 2023