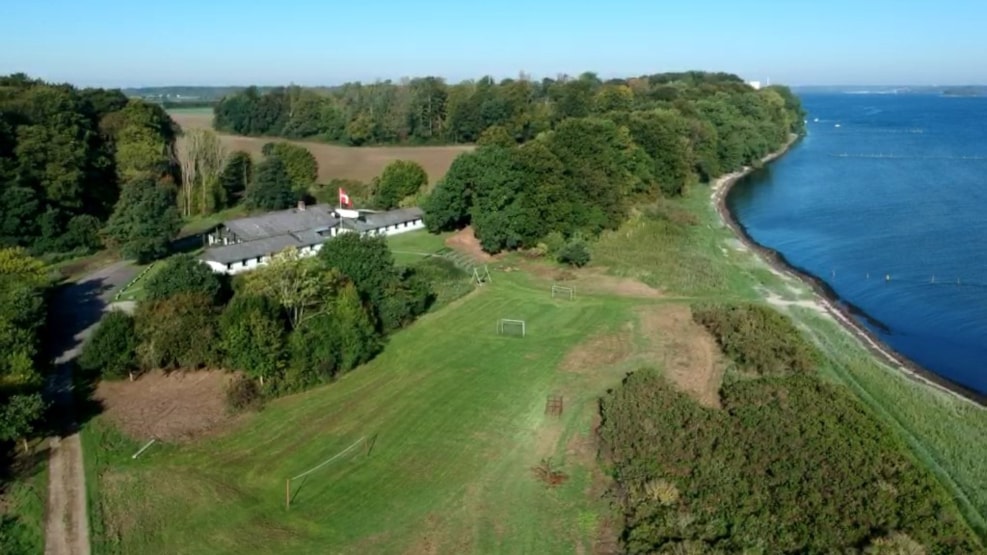 Stenderuphagelejren - Large Cabin to rent right at Lillebælt
The camp in the beautiful surroundings is ideal for large gatherings in the form of courses, family reunions and gatherings.
Stenderup Hage camp is beautifully situated in a forest filled, protected area directly next to the Little Belt. On a 2.5 ha. large area are several buildings, including all the facilities needed for many participants to have a good stay, when for a period experiencing camp life in beautiful and peaceful surroundings. 
Stenderup Hage camp, owned by Kolding Athletic Association, has been sought after for many different purposes of:

· Schools
· Institutions
· Youth
· Sports Association
· Angling Associations
· Divers

The camp is also available for other purposes, course, family get-togethers and gatherings where it may often be useful to the participants the opportunity to stay overnight.
Destination Trekantomraadet © 2023