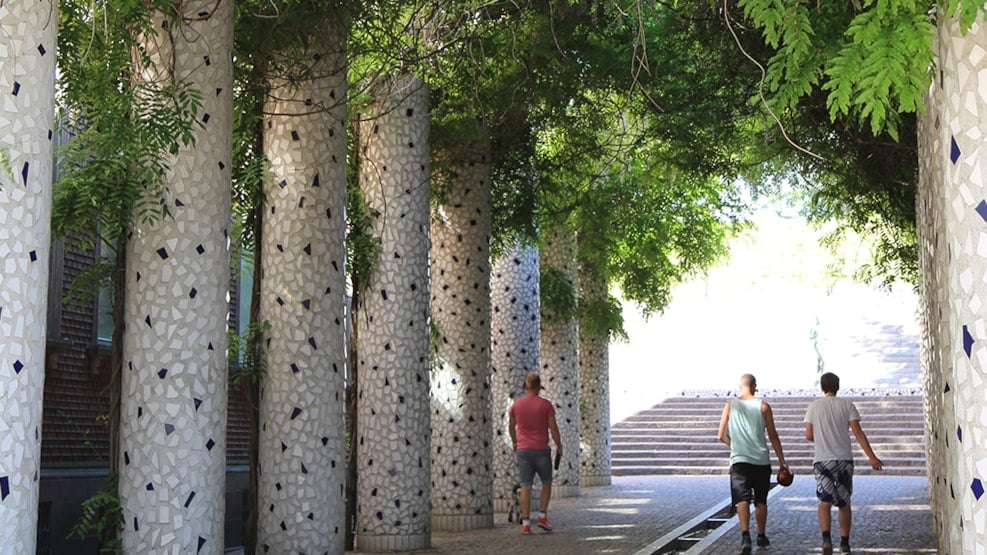 The streets of Kolding - walk through the streets of Kolding
The streets of Kolding if full of atmosphere and history, and time has left it's mark on the city.
There is no need for you to go to a museum to experience history.
In the streets of Kolding, you will find history everywhere. From the 13th century when the city had a few thousand inhabitants to the present day when it has grown to almost 60,300, a wealth of events and citizens have left their mark on the city. From Akseltorv, which is named after the axles of the farmers' wagons that came to the square in market days in the tentative beginnings of city life, to the house from 1589 at 18 Helligkorsgade street, which is one of the oldest preserved houses in Kolding. A cannonball from the battle of Kolding in 1849 during the Three-year War is set in the end gable wall and can be seen in the idyllic "Borgerhaven". 
Destination Trekantomraadet © 2023