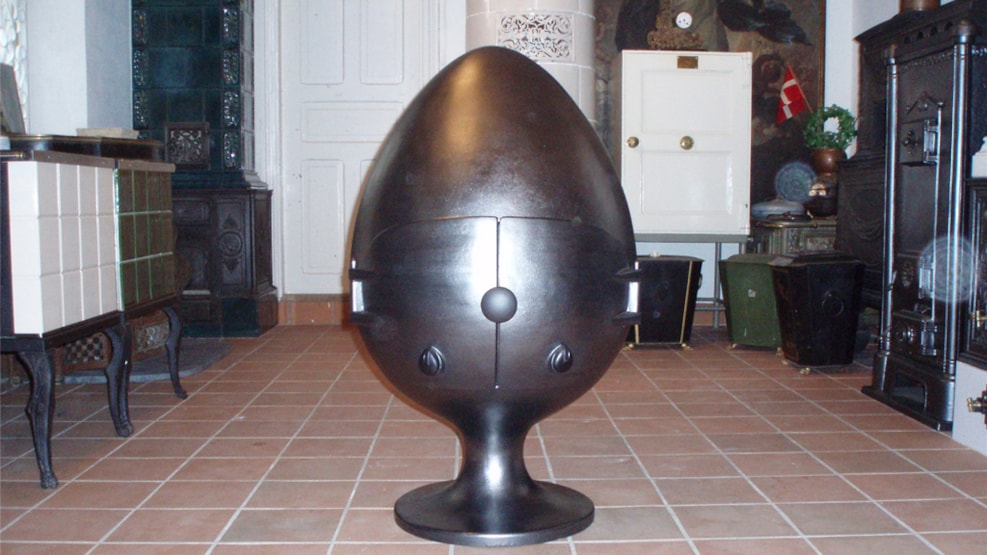 Tiled stove in Christiansfeld
These high quality tiled stoves are used today by castles, museums and private individuals in Denmark as well as abroad.
Christiansfeld stoves.

Ever since the city Christiansfeld was founded in 1773, it has been known as the only Moravian city in Scandinavia and the only city's who makes the special stoves.
Right from its start Christiansfeld stoves has been making tile and pottery. The pottery had to be shut down in 1898 because of competition from the German tile factories such as Meissen.

For about 100 years we bought our tiles in Germany. Subsequently, we trained potters in this country to make the special Christiansfeld tiles.

Now - about 100 years later we wake up the pottery workshop. We will not only make tiles in the pottery but also the famous Christiansfeld pottery in ancient style.

Both production and setup is pure handwork.

Oldest Antique Stove: Abraham Goll oven on Tree-Foot from 1780

Visits can be arranged by telephone.
Destination Trekantomraadet © 2023