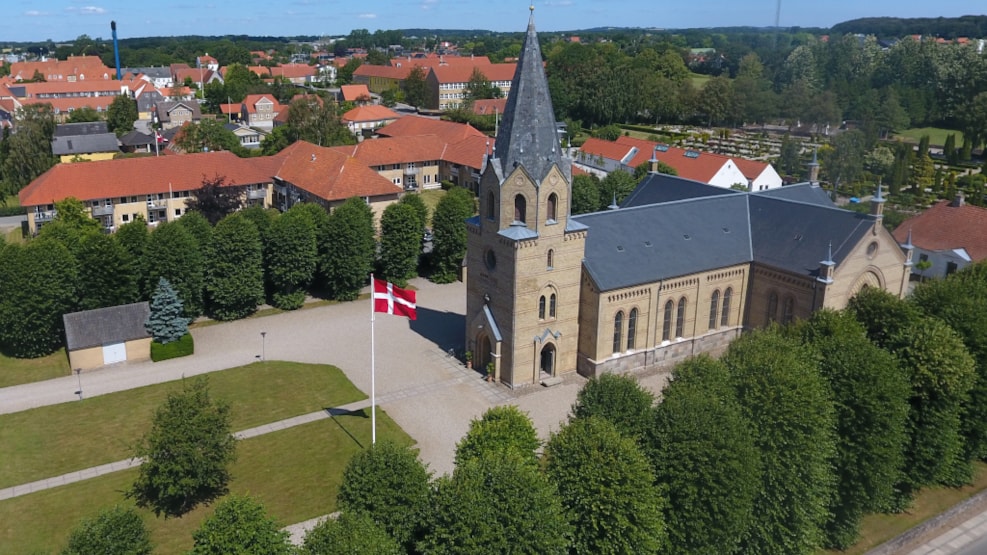 Tyrstrup church - The Reunification Church in Christiansfeld
Tyrstrup church in Christiansfeld is perhaps better known as the "Reunification Church" where Christian X after his famous ride across the border at the reunion July 10, 1920 participated in a devotional.
Tyrstrup church was completed in 1863 and replaced a whitewashed Romanesque medieval church, which was a few hundred meters to the east of the present church. Moravian arrival to town meant success for the region and the parish church. The population increased because the newly arrived craftsmen sparked employment and the old church was soon too small.
Tyrstrup church, which was built by architect and Royal Surveyor L.A. Winstrup, is considered one of his masterpieces.
Destination Trekantomraadet © 2023