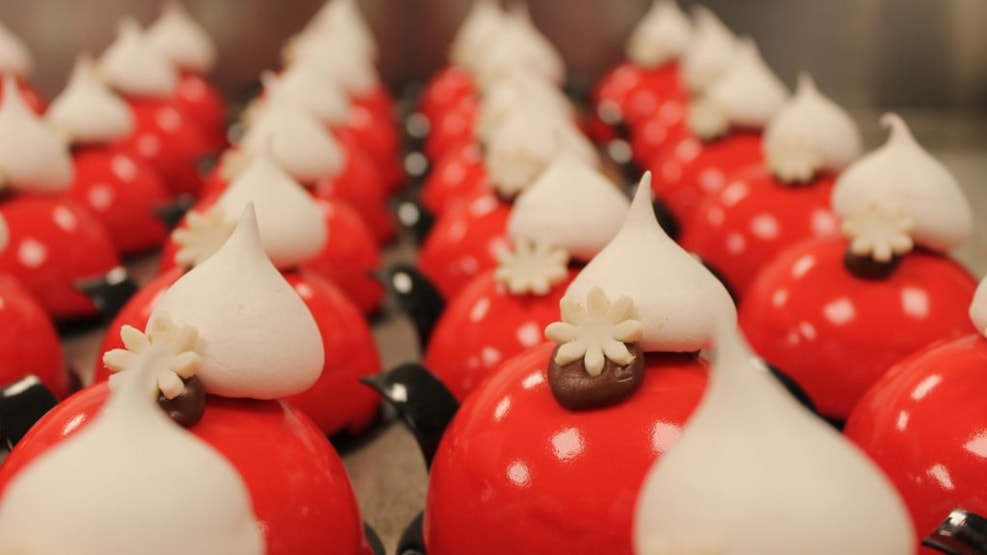 Vanilla Chokolatier & Konditori - in the heart of Vejle
Homemade ice cream, sourdough bread and cakes for special occasions.
Passion for Cakes, Chocolate, and Ice Cream
Vanilla Chocolatier & Konditori is run by two enthusiasts who are passionate about delivering delightful taste experiences. They specialize in beautiful cakes for festive occasions, homemade ice cream and chocolates, as well as sourdough bread. Additionally, you can participate in courses to learn the art of creating these treats yourself.
Vanilla has designed the shop so that you can always watch as they work on their products, crafting the flavors and preparing cakes, chocolates, and desserts.
Come in and experience the open pastry shop, perhaps for a cup of coffee and a delicious piece of cake. You're guaranteed a cozy atmosphere and a genuine pastry shop experience.
Destination Trekantomraadet © 2023