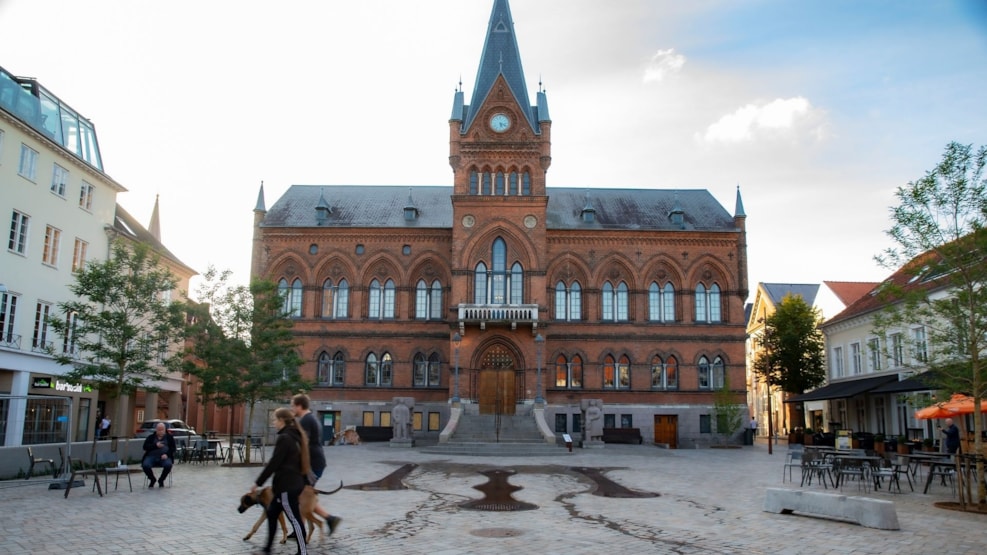 VejleTours
VejleTours offers many years of experience and our offerings include exciting guided city walks and daytrips in Vejle and its surroundings.
Vejle and its surroundings offers many beautiful sights and a rich history, which we at VejleTours would like to help visitors to the area explore. On our website, you can read more about our selection of themed tours. If you don't find the trip you are looking for, we can naturally tailor a trip to your needs.
There are many advantages to choosing VejleTours:
We can help with city walks, daytrips, field trips, bus trips, etc.Also lectures and workshops with subsequent visits to the areas or attractions.
We offer guided trips in large parts of Jutland, incl.Vejle and its vicinity
We will organise the entire trip and handle all the administrative work incl.bookings and obtaining offers
We conduct tours in Danish, German and English
Our customer service is open from8:00-20:00 every day of the week
Our philosophy is that good and professional communication and service should not come at an extra cost. At Vejle Tours, there are therefore no additional fees for administration or language provision.
We look forward to offering you an amazing experience.
Destination Trekantomraadet © 2023