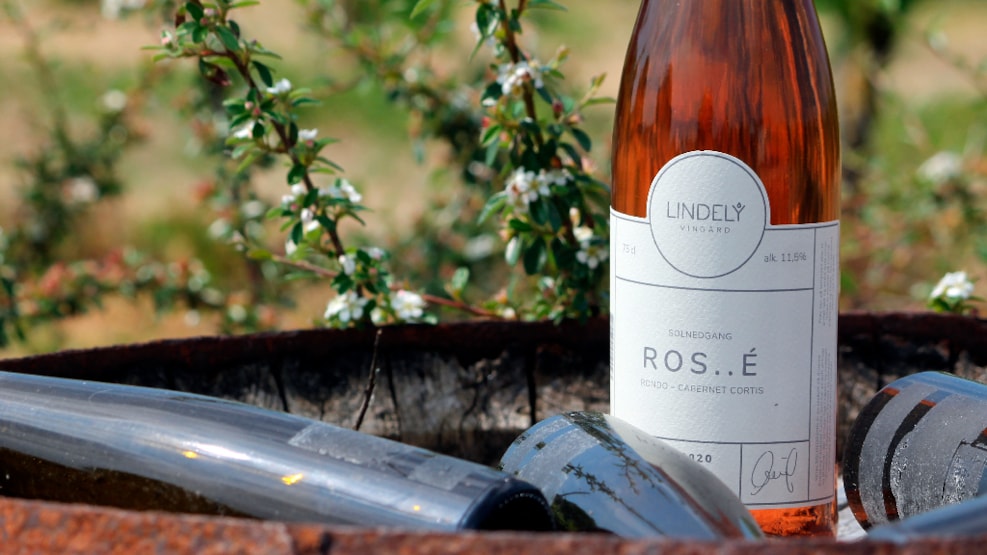 Vingården Lindely - Danish winery in Kolding
Visit the LINDELY winery. A different experience in beautiful surroundings by the Kolding Fjord. If you're in a group, you can book a guided tour and wine tasting tour. Of course we are also happy a special program according to your wishes.
LINDELY operates one of Denmark's largest and most beautifully located wineries, where the goal is to create high quality Danish wine. At LINDELY we have extensive experience with wine growing in Denmark.
The winery is located in scenic surroundings by Kolding fjord. And the location near Kolding fjord provides something close to optimal conditions for growing wine plants in Denmark, as the fjord creates a mild and warm climate, which is perfect for the wine all year round.
In addition, grape juice is distilled for some fantastic Danish Brandy´s which are matured on our old wooden barrels, where our red wines have previously been stored, which gives a unique Danish specialty.
LINDELY is unique DANISH wine of the highest quality, so if you are interested in Danish wine culture, stop by Lindely Vingård near Kolding and participate in one of the exciting events we offer all year round.
Destination Trekantomraadet © 2023