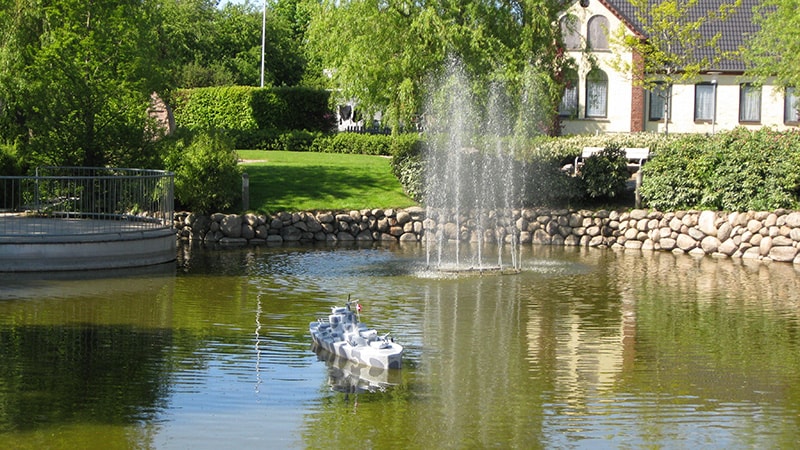 Vorbasse Naval Dockyard - Beautiful war port close to Billund
There are no harbours or marinas in Billund, but we do have a naval dockyard.

Vorbasse Naval Dockyard
The first battleship visited the town briefly way back in 1924. It was not until later, though, that the naval presence became more permanent, first with the corvette LABRI in 1984 and then with a Russian submarine in 1990. The corvette is launched every year on Easter Eve amid great festivities. The submarine disappeared during renovation work in 2003, but subsequently resurfaced at Vorbasse Camping.

Destination Trekantomraadet © 2023