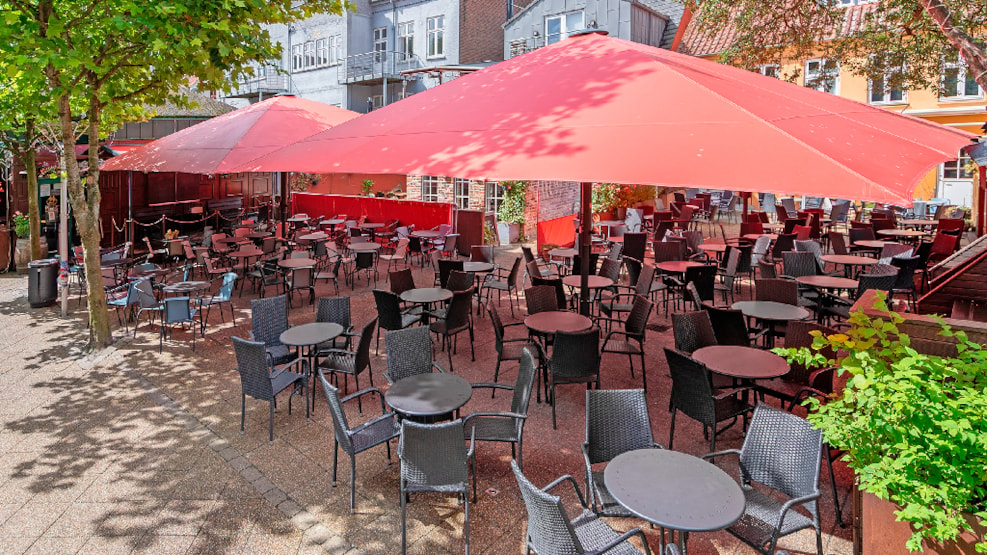 You'll Never Walk Alone - pub i Kolding
Experience the authentic English pub atmosphere at this excellent beer place, which carries a large selection of specialty beers of own import as well as a number of local brews.
"The Cavern"
Welcome to our little, but cozy Lounge & Cocktail Bar - "The Caveren". 
We've specialized in cocktails, but we can offer other cold delights to your liking, or a glass of good draft beer of own import. 
The interior design matches the name even better, being more of The Beatles and Liverpool orientated with soft chairs and sofas that hopefully only contributes to the relaxed and comforting atmosphere. 
The courtyard has been modernized with a huge parasol with built-in heat lamps and lights that create a unique atmosphere.
On the first floor there is a function room with an associated terrace with space for 35 people.
"Memory Lane"
Welcome to Memory Lane, the latest addition to the YNWA family! 
A 2-storey event house.
A beautifully decorated room based on a walk through the history of the city. Events of all kinds can now be booked and the idea behind the premises is to help create more life in Kolding city center.
"YNWA Køkkenet"
The yellow half-timbered house on the corner of Passagen is our small authentic kitchen, where all our food dishes from Asian dishes to traditional English pub dishes such as Fish & Chips andmore are made.
The beer shop 
It is now possible to order unique beers and liquor from Den Engelske Pub Ølshoppen's new webshop:www.shop.denengelskepub.dk
If you are curious and would like to order beer that no one else in DK has, then go to the webshop and see our unique selection. The orders are delivered throughout the country and / or you can also have them delivered to the pub if you come from abroad and want them on your trip.