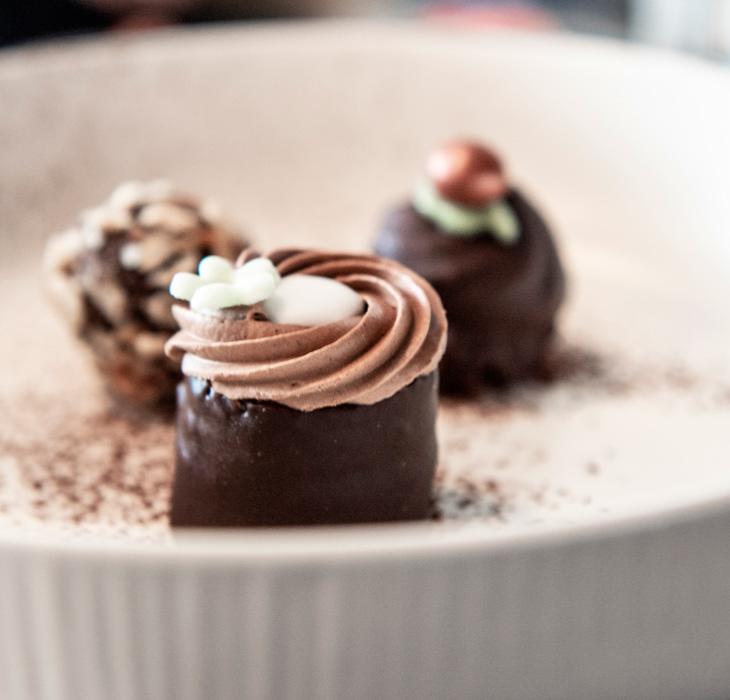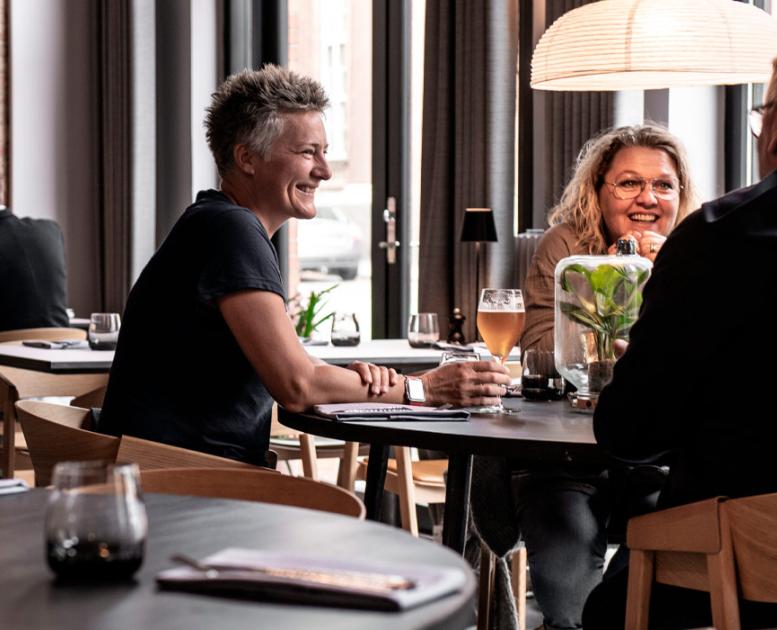 Food & drinks
Photo:
Bror Ditlev
&
Bror Ditlev
Great experiences go well with great
Cafés and Restaurants in Kolding
Kolding is teeming with cafés and restaurants, each offering an experience of its own. From exotic recipes to local delicacies. Do you prefer wine from Spain or Kolding? Turkish food or food from Tyrstrup Kro? Regardless of what you choose, Kolding can serve it to you.
Do you take the kids out and eat? Kolding has a large selection of restaurants, and in most of them children are welcome. Here are suggestions for restaurants where you can take the kids.
In many places you can sit outside in the summer and enjoy the buzzing city life. A L Passagen is a popular place amongst locals to have a refreshment. At the English pub "You'll Never Walk Alone", you can enjoy a locally brewed beer.
Restaurants - a good dinner in nice company
In Kolding there are many nice restaurants, each offering their own experience. The restaurants in Kolding are ready to provide you with food and drink that varies in both price and ethnic origin. You will find Greek, Italian, Japanese, Danish and food from other ethnicities.