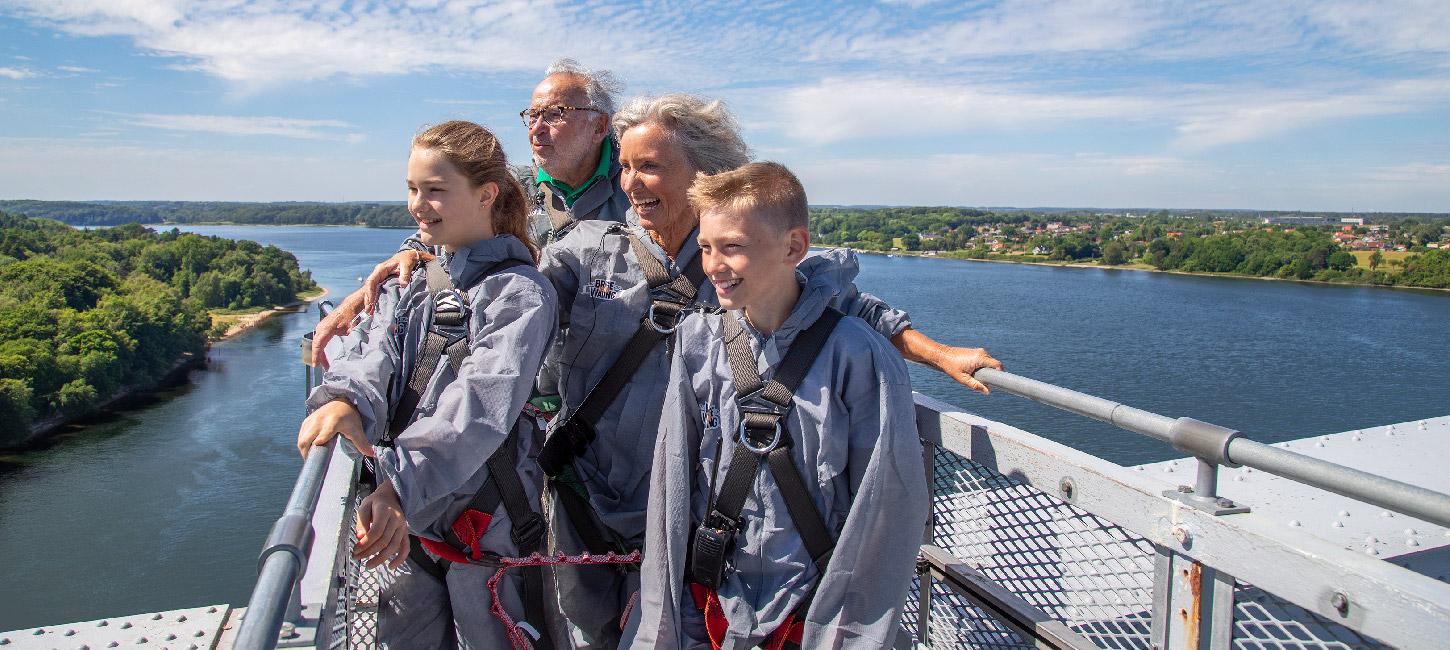 Bridgewalking Little Belt
Photo:
Bridge Walking Lillebælt
In the height of 60 meters you are able to see a long way! Try it yourself – the experience on top of the bridge in the largest nature park in Denmark is something, you will speak about for long after you have returned home.
When you walk on top of a bridge, you can see far, and you can enjoy a completely different view of some of Denmark's most beautiful coastlines. The experience at the top of the bridge in Denmark's largest nature park is one you will talk about long after you have returned home. 
If you want to see something special, go bridgewalking on the Old Little Belt Bridge. Here you will be 60 metres above the waves of the belt and get a magnificent view from the top of the bridge. You get a clear sense of the water from the top of the bridge. You can wave to sailors and porpoises and see how the narrow Little Belt winds its way through the beautiful, wooded coastal landscape.  
You will walk in a small group with a guide who will tell you about the area and point out landmarks along the way. So, you get an exciting story about the area and the bridge on top of your incredible nature experience.  
Bridgewalking is a unique experience that can only be found in a few other places in the world. So, come and enjoy a magnificent view, the wind in your hair and a buzz in your stomach as cars and especially trains roar over the bridge while boats in the belt sail or motor in the sea 60 metres below you.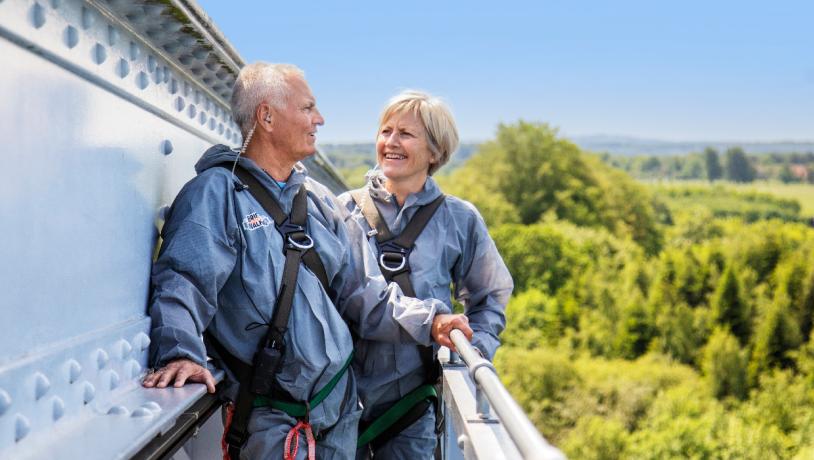 ©Visit FredericiaPhoto:Visit Fredericia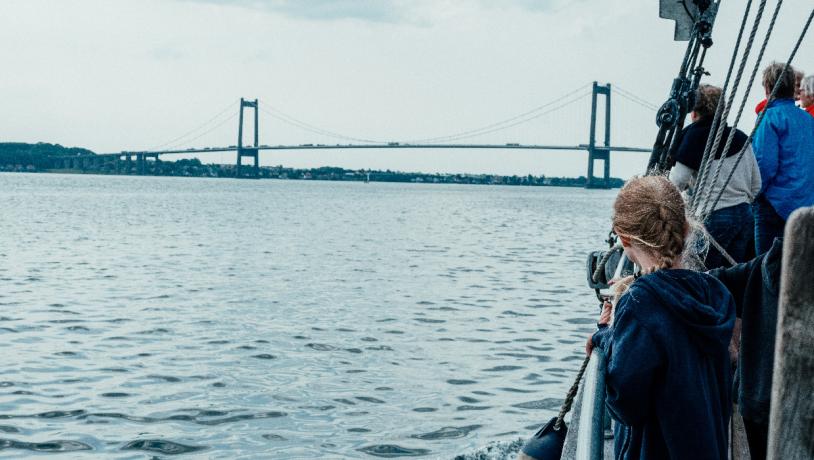 Photo:Destination Trekantområdet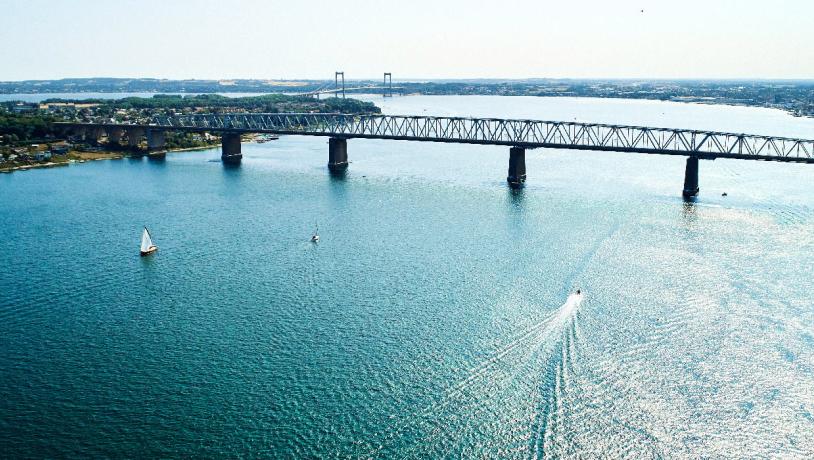 ©Visit FredericiaPhoto:Visit Fredericia
Byggeriet af Den Gamle Lillebæltsbro
The construction of the Old Little Belt Bridge started in 1930, and in 1935, the first fixed link between Jutland and Funen was ready to use. The need was great. In the first year after opening, 533,000 cars crossed the bridge. Today, all trains between Jutland and Funen still cross the Old Little Belt Bridge, while there is also a car lane in each direction and passage for pedestrians and cyclists. 
The bridge was an enormous construction project. Most of the work was done by hand. The entire steel structure, which forms the bridge's upper part, is riveted with over 2 million rivets and putting a rivet in required a three-man team. The rivet heater held the rivet, and the holder provided the backstop necessary for the rivet to be formed by the pneumatic hammer. 
See how the construction was done. 
Photo: Bridgewalking Lillebælt