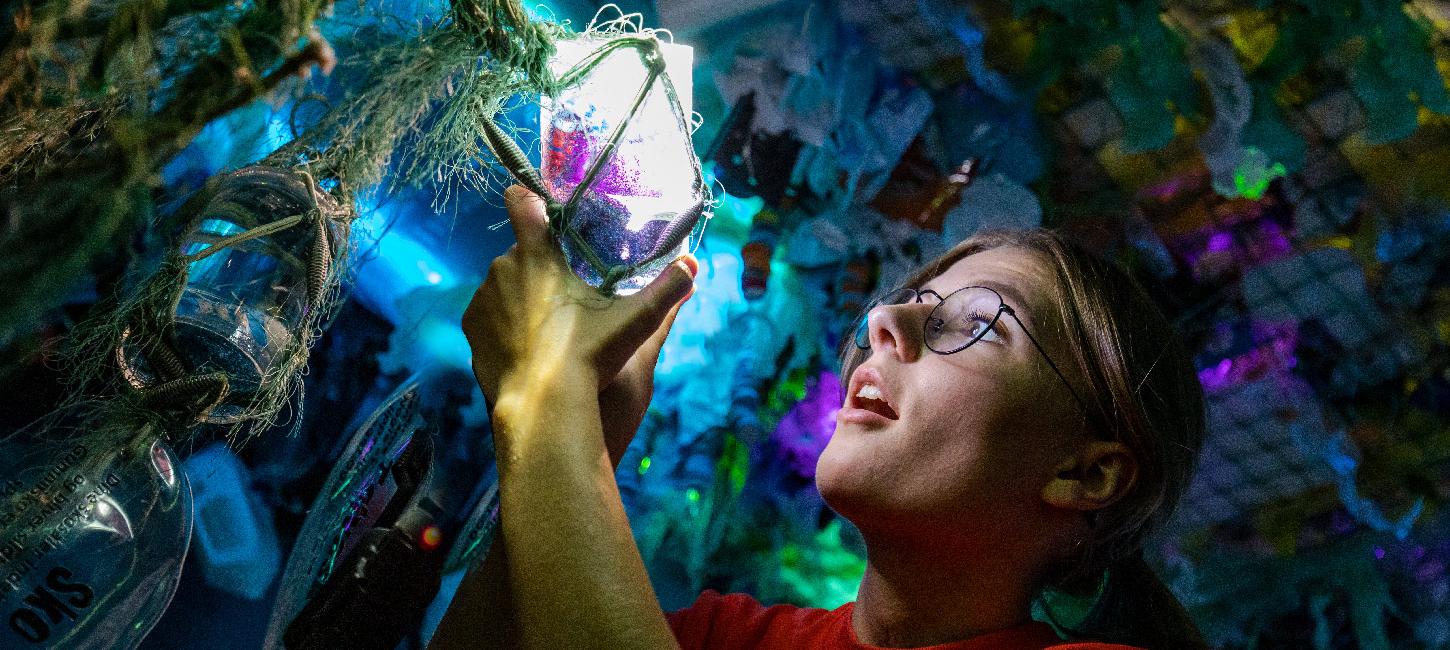 Økolariet Science and Edutainment Centre
At the edutainment centre you can learn of the enviornment, climate, nature and much more...
At the Økolariet Science and Edutainment Centre, you can learn about sustainability, nature, environment, climate and energy. The interactive and living Science and Edutainment Centre, which is free for everyone, takes you underwater, through the forest, around the sewer and close to the ice floes.
The Økolariet has many experiences to help you learn about our planet. The exhibitions challenge your knowledge through films, live animals, tests and interactive experiences throughout the museum. Start your journey through fjord and sea and learn about plastics in the sea. You are then invited into the forest and to the exhibition on drinking water and groundwater. The tour also goes through the sewer and the mine before we finish the tour in the cellar with a visit to the Recycling Village. At the rest of the Science and Edutainment Centre, you can take a tour of Ida's brain in the KOSTbar Klode exhibition and learn about how the world is warming up with climate change and action. Also, look at the future of Vejle in the city laboratory and walk out to the roof garden, where the wildflowers can be seen most of the year.
You will find Økolariet in the centre of Vejle, close to Banegårdspladsen, but Økolariet has free guided tours several times a year out in Vejle's nature. Come on a mushroom tour in autumn or see the deer in the northern forest.
Read more about the knowledge and experience center here: Økolariet in Vejle
Knowledge and exhibition centre Økolariet
Experience Økolariet, an exciting science and experience centre about nature, the environment, energy, climate, innovation and technology. Take a walk in the 'sewer', get wise on waste management and ...