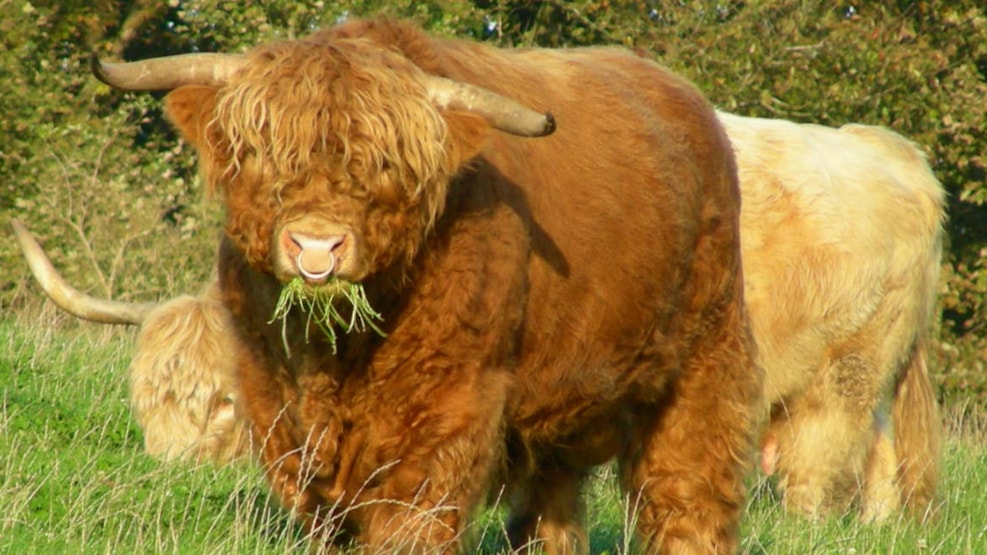 Assenbjerggaard Highland Cattle farm shop between Vejle und Billund.
Assenbjerg Highland Cattle – breeding stock and quality beef
Assenbjerg Highland Cattle - Breeding Animals and Beef with Umami Flavor
Our cattle are bred extensively, organically, and come from Assenbjerg Farm, where they have lived a good life freely in the fields. Our young bulls are 18-24 months old - heifers and steers are 30-36 months old before they are slaughtered. They are fed plenty of natural grass feed, the free life with movement, fresh air, and age contribute to the characteristic, delicious beef.
Cows must be allowed to scratch their tails
At Assenbjerg Highland Cattle, we are approved by Animal Protection. It's a quality mark and your guarantee that we care about the animals having a good life.
We are open by appointment.
Destination Trekantomraadet © 2023