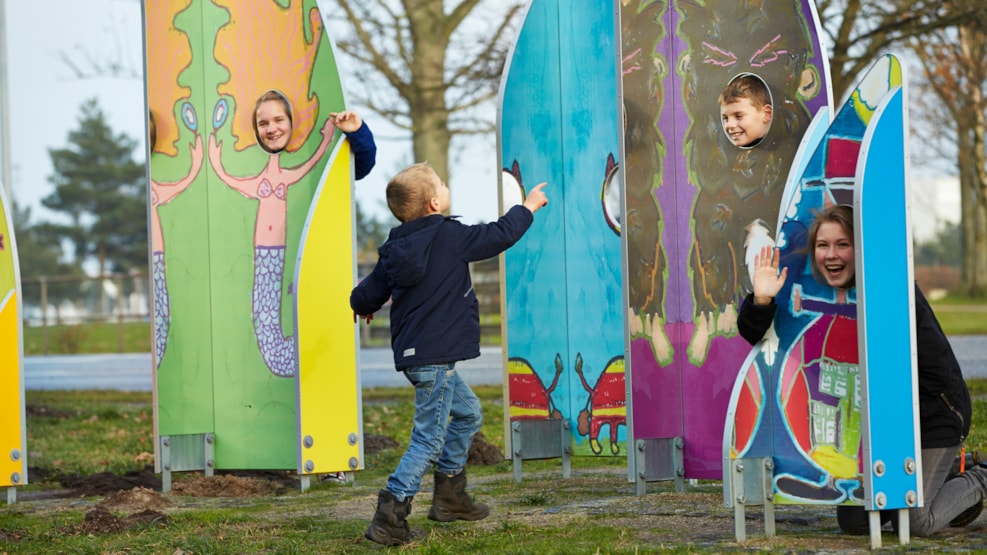 Billund - Experience the city Billund
Billund is a young town, a very young town. And a very special town. Billund is one of the few examples in Denmark of a town that has grown up around, and largely because of, a single company: LEGO.
While the neighbouring town of Grindsted was chosen as a railway hub, Billund was lucky in getting a station. But it was a beginning at least. And no one could imagine the great things that would come from small beginnings when local carpenter Ole Kirk Christiansen began manufacturing wooden toys in 1932. But as we all now know, they did. The LEGO Group not only brought jobs to the town, it also instigated, and in many cases funded, a wide range of initiatives in Billund.
An airport was built for the village on the heath as early as the 1960s. A centre with library and church was built in the 1970s. And since then, a horse trotting track and much more besides have been added.
Today, the LEGO Group is perhaps not as all-important for the town as it has been. Many smaller companies have been established. But although Billund now has a more diversified commercial base, the LEGO Group remains by far the largest manufacturing company in the area, enjoying a quite unique position, nationally and internationally.

The nearby LEGOLAND was opened in 1968 and is the second largest tourist attraction in Denmark after Tivoli in Copenhagen. In 2009 the tropical water park Lalandia Billund opened its doors and has proved to be another major tourist magnet.

With the second-largest airport in the country, Billund has become a centre of tourism for the whole of Jutland. The town also has a large number of manufacturing companies, lots of facilities for children and young people, and a sculpture park. So although Billund is indeed a very young town, it has an exceptionally bright future.
Destination Trekantomraadet © 2023