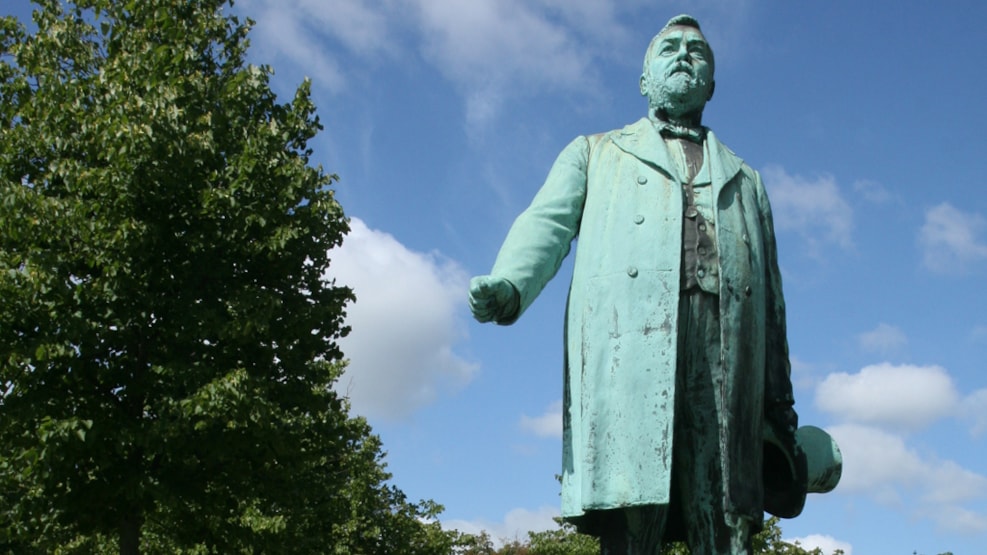 Chresten Berg - Statue in Kolding
Chresten Berg
Established in 1906 at the Station Square.
In 1989 the sculpture was in connection with the relaying of the Station Square reinstalled without base.
In 1994 Chresten Berg replaces on his original pedestal after requests from the citizens.
Performed on Lauritz Rasmussen's bronze foundry, Copenhagen.
-Made in Bronze in 1906.
-Inscription: "Never compromise with injustice."
-H. 260 cm, 175 cm base.


Destination Trekantomraadet © 2023