Explore the Geografisk Have. With a Be Happy Pass
Enjoy beautiful roses and elegant landscaping. You can also play hide-and-seek in the woods among giant trees or in the small bamboo grove.
Go on a journey of discovery in the gigantic garden
The garden is a paradise for children. With caves, bamboo forests, playgrounds, petting zoos and lots of beautiful flowers and trees. Come and play.
If you have a free Be Happy Pass
Remember to show your Be Happy Pass. Solve the exciting missions and get a lovely garden set to take home.
About the Geografisk Have
The Geografisk Have is home to thousands of flowers, a babbling brook and lots of fresh air. But it's also a great place for hide-and-seek with labyrinthine tunnels in the bamboo grove, in caves or under the giant trees of Syvdalen. You feel very small here. Good thing you can also explore Kolding Miniby, where you'll feel like a giant.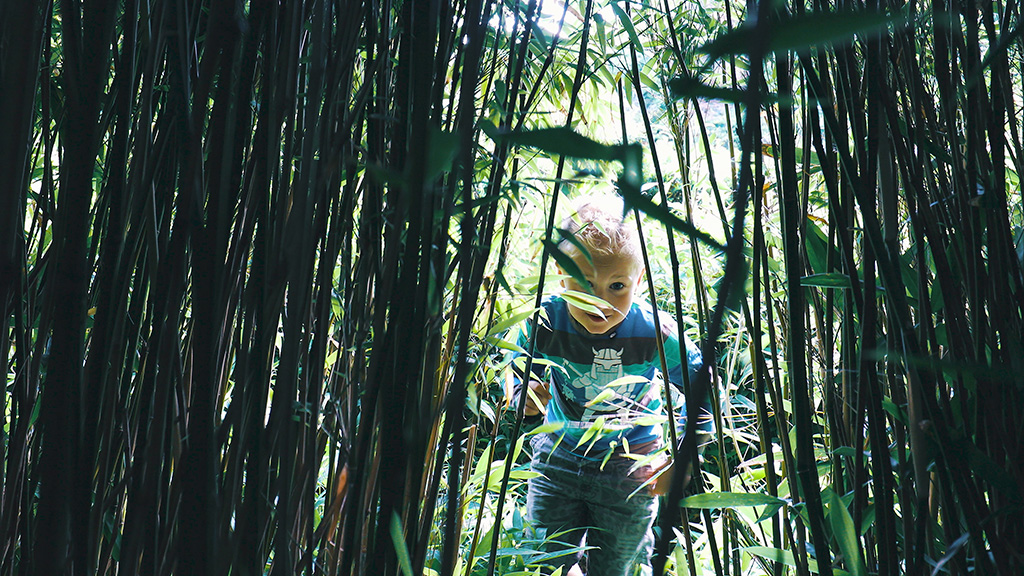 © Geografisk Have. Foto: Geografisk Have.
Travel the world without leaving the garden
The garden is a giant green oasis. You can travel around the entire world here because each section represents a continent. For example, stop by North and South America and check out the South African giant rhubarb. They're so big that you can disappear in their shadow.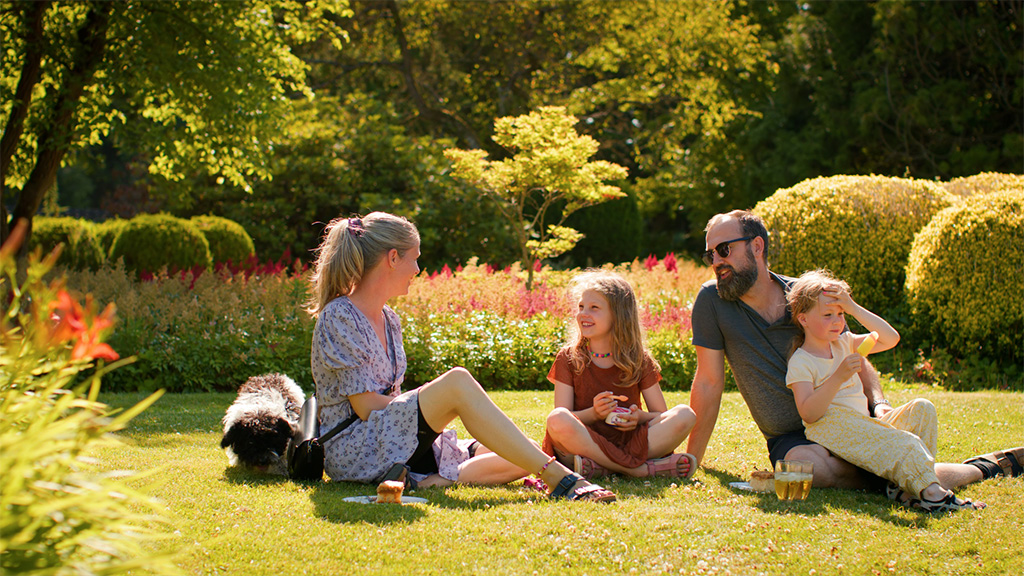 © Geografisk Have. Foto: Geografisk Have.
Petting animals and fun playgrounds
As a child, no trip to the Geografisk Have is complete without a visit to the Animal Pen. Here you can pet goats and meet rabbits, chickens, ponies and rock squirrels. The playgrounds are also really quite special. So come and have an adventure in the Geografisk Have.
Get a free Be Happy Pass here
You'll get a free Be Happy Pass for you and your family when you stay with one of our Preferred Partners
Get cool Adventure Badges for your pass
Take it along with you to the places you find in the pass. When you get there, show them your pass and collect your badge. Many places even have extra offers. You can see all the attractions here.
THE LEGO® MOVIE 2™ © & ™. Warner Bros. Entertainment Inc., & The LEGO Group. LEGO, the LEGO logo, the Minifigure and the Brick and Knob configurations and LEGOLAND are trademarks and/or copyrights of the LEGO Group. ©2023 The LEGO Group. All rights reserved
Destination Trekantomraadet © 2023