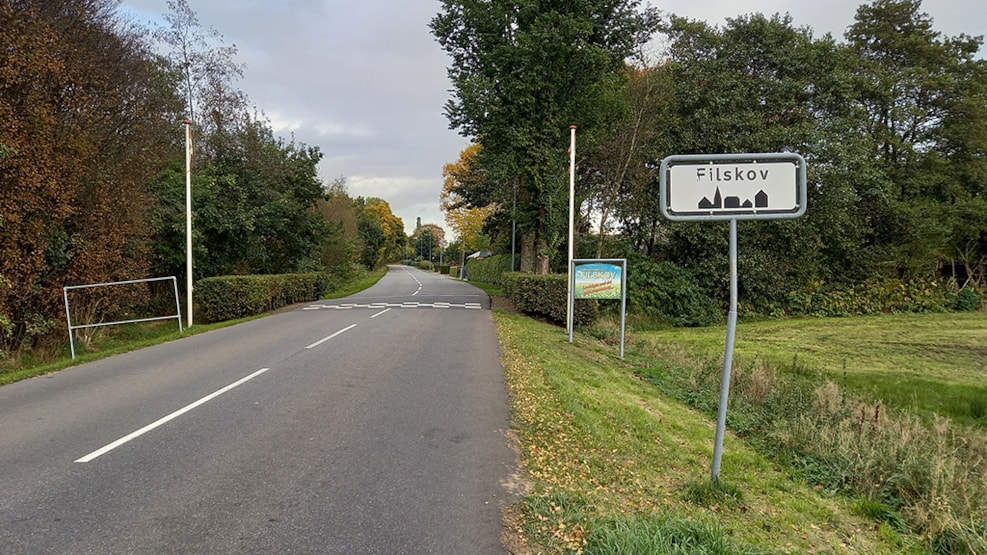 Filskov - Visit the little village with space for everyone near Billund
Despite its size, Filskov has a lot to offer - an inn, opportunities for shopping, new playgrounds and fantastic nature.
Filskov is situated just south of the River Omme. It is no metropolis, but a fine village. One of the finest there is, in fact. Although the locals have known this all along, it was of course nice to have it confirmed when Filskov was named Danish Village of the Year in 2003. 
For Filskov has everything. A thriving business community with an eye for the future, a sports and leisure centre, a school, a church, an inn and, not least, an annual village fête that links past, present and future. A complete microcosm, in fact. 
Local people have common goals. Filskov Fremtid ApS is thus owned by a wide circle of the town's citizens. Its purpose is to provide active support for businesses in Filskov, by renting them premises for example. 

In the distant past, the village may have been quite some size. There used to be another church, for example, but its location is long forgotten. It was a relatively big church, though, so many people lived in the area. But the inhabitants left and the church was abandoned, later to disappear completely. We can only guess why. Perhaps because of the Black Death that swept Europe in the 1300s. Several skeletal remains were unearthed in the 1860s in what was assumed to be the old churchyard. A memorial has since been raised to mark the spot. 
The present church dates from 1877. 

The inn is a typical Danish inn, built of red brick. It has been in its present location for just over 100 years, but there has been an inn in Filskov since the 1850s. 
Filskov also had its own station while the railway was active from 1917 to the early 1970s. 
Every year since 1980, Filskov has held a fantastic village fête in May, the Viaduct Festival. 
Filskov is a charming village where visitors can sense a rich history and a promising future.
Destination Trekantomraadet © 2023