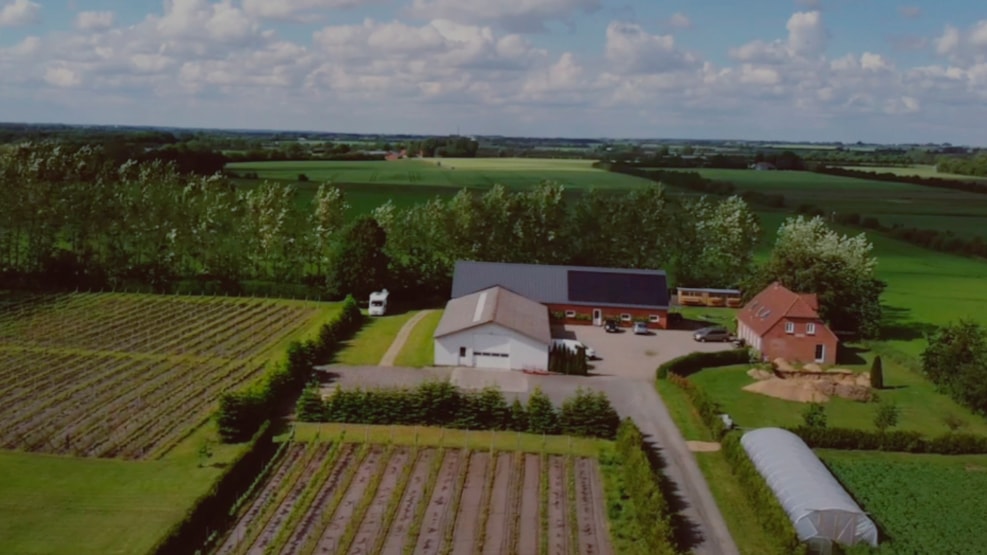 Frøkær winery and farm shop, near Kolding
Winery with sale of own wines, as well as eggs and seasonal vegetables.
Winery with sale of own wines.
Frøkær Vingård started as a hobby in 2005.
The first years were spent planting quite a few different varieties of wine, so we got an idea of which varieties could grow on our soil, which is a slightly sandy soil.
Over the years, we have tested over 40 varieties and have found 4 varieties that work so far. We currently have around 2500 canes in the field.
In 2014 we took the leap and got ourselves registered as a professional wine grower and we are now approved to sell wine in Denmark.
We aim to produce drinkable wine of the highest quality, which in the long run can make an impact at wine fairs in Denmark and abroad.
The shop is open every day between 8am and 9pm.
Wine tasting can be arranged on tel. 0045-51222844. We are a member of https://pintrip.eu/ so you can also visit us in your motorhome or caravan.
- Frøkær Vineyard
Destination Trekantomraadet © 2023