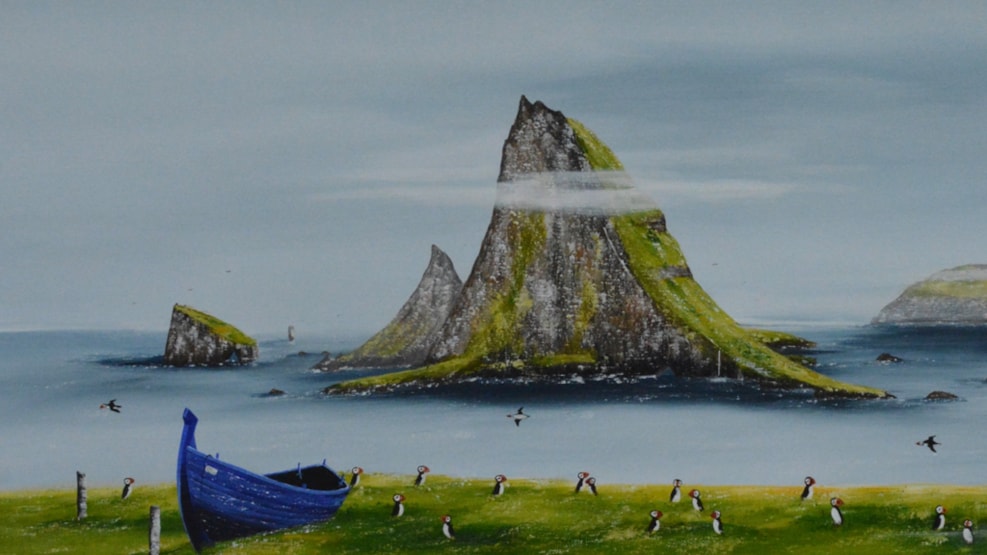 Gallery Mørkøre - Beautiful gallery near Kolding
Gallery Mørkøre is located in a small village in Ødis bramdrup. The Gallery is full off Faroe inspiring paintings. The paintings are made after memories from 3 years living in the Faroe island. The small houses in many colors is everywhere in the landscape.
The new paintings called the detachment, show the primitive life that must be lived after a rock has torn loose. Whether people succeeded without the standard of our time is unknown.
Destination Trekantomraadet © 2023