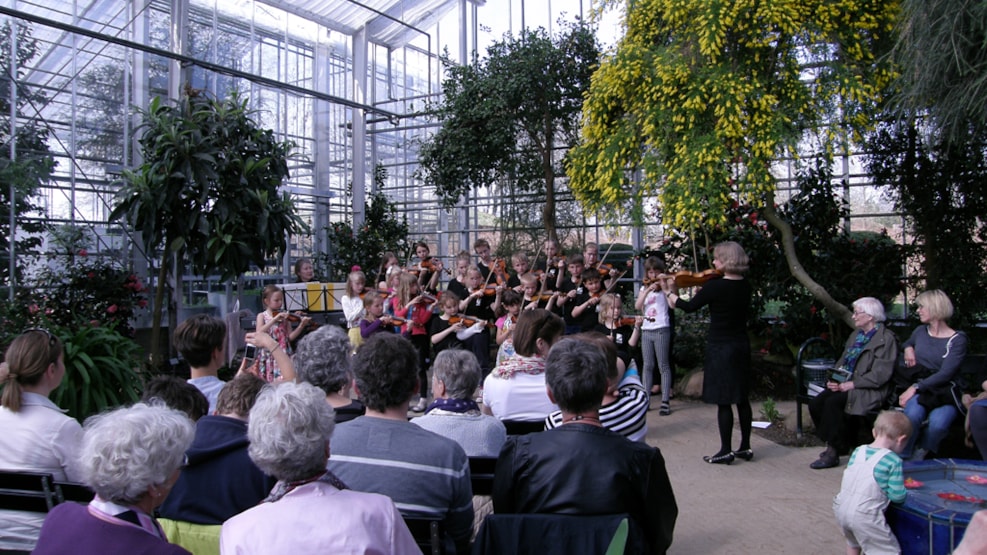 The Geographical Garden - Conferences venues in Kolding
Do you want to hold a meeting, reception or a company outing in an informal setting? Then, The Geographical Garden is an obvious choice with its beautiful surroundings and informal environment.
Conferences at The Geographical Garden
When you are to hold a meeting, course or conference in Kolding, we can guide you and help you from start to finish with making the right contacts, finding the perfect surroundings, or providing inspiration.
Hold your meeting in a beautiful natural setting
It is possible to hold meetings, receptions and company outing in informal and beautiful surroundings in The Geographical Garden in Kolding. Here, you can hold a meeting inspired by the surroundings, where you can book a tour of the garden as part of your event, amongst others.
Catering is available at The Geographical Garden.
Destination Trekantomraadet © 2023