Get a real taste of history at Mark. With a Be Happy Pass
Come and experience a real farm that is over 100 years old. Many animals live here, and most of them want to be petted.
Become a farmer's helper
Show up with your Be Happy Pass and become the farmer's little helper. The farmer looks after the animals on the farm. Help the farmer on his rounds. Make sure the sheep and goats have food and water. Feed the rabbits with handpicked dandelions.
If you have a free Be Happy Pass
The free tour with the farmhand must be booked online at markmuseum.dk/en/be-happy-pass no later than the day before. When you arrive at Mark, start by heading to the exhibition building. You'll also get an Adventure Badge.
About Mark - Museumsgården Karensminde
The first thing you smell when you arrive at Museumsgården Karensminde is fresh air, grass, perhaps hay and maybe even a hint of manure. Because here, we run our farm the way it was done 100 years ago - when your great-grandfather was a little boy. Come on in. You can touch and explore (pretty much) everything. Try pumping water the way humans did before water became something that comes out of a tap in the kitchen.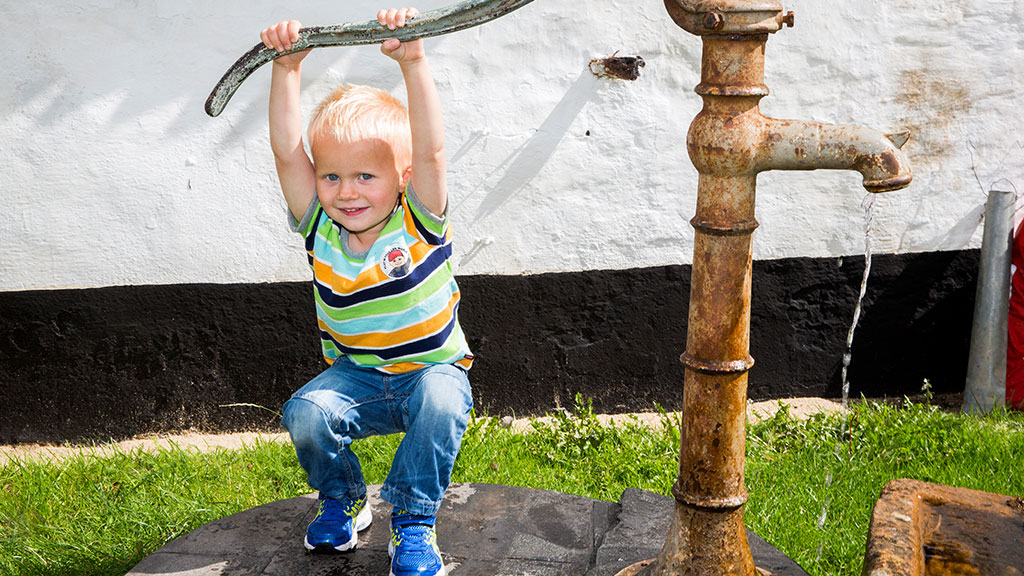 © Mark. Photo: Mark
Animals galore
If you arrive at the right time, you'll hear the pigs squealing with delight as the farmer brings their food. Down in the meadow, the cows are grazing. The sheep are bleating their welcome to you. Cuddle those fluffy bunnies. And see if you can spot the heavy workhorses. Climb aboard the grey Massey Ferguson that replaced horses in agriculture shortly after World War II.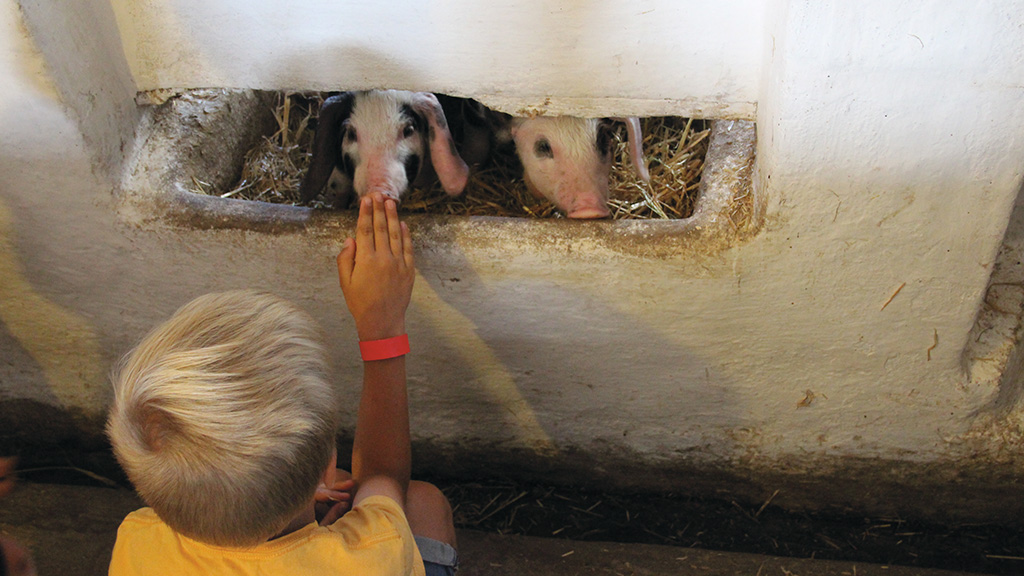 © Mark | Museet for en Ny Danmarkshistorie. Photo: Mark
Come on in
When you step inside farmhouse, you enter a home. The coffee is on the table. The fine china looks lovely. Perhaps because the parish official who lives here is marrying a young couple? The rooms have made-up beds. The chamber pot is in place. See the larder filled with pickled vegetables, stewed fruit and a salted pork roast.
We have plenty of fun activities for all ages. So do drop by. It's going to be fun.
Get a free Be Happy Pass here
You'll get a free Be Happy Pass for you and your family when you stay with one of our Preferred Partners
Get cool Adventure Badges for your pass
Take it along with you to the places you find in the pass. When you get there, show them your pass and collect your badge. Many places even have extra offers. You can see all the attractions here.
THE LEGO® MOVIE 2™ © & ™. Warner Bros. Entertainment Inc., & The LEGO Group. LEGO, the LEGO logo, the Minifigure and the Brick and Knob configurations and LEGOLAND are trademarks and/or copyrights of the LEGO Group. ©2023 The LEGO Group. All rights reserved
Destination Trekantomraadet © 2023