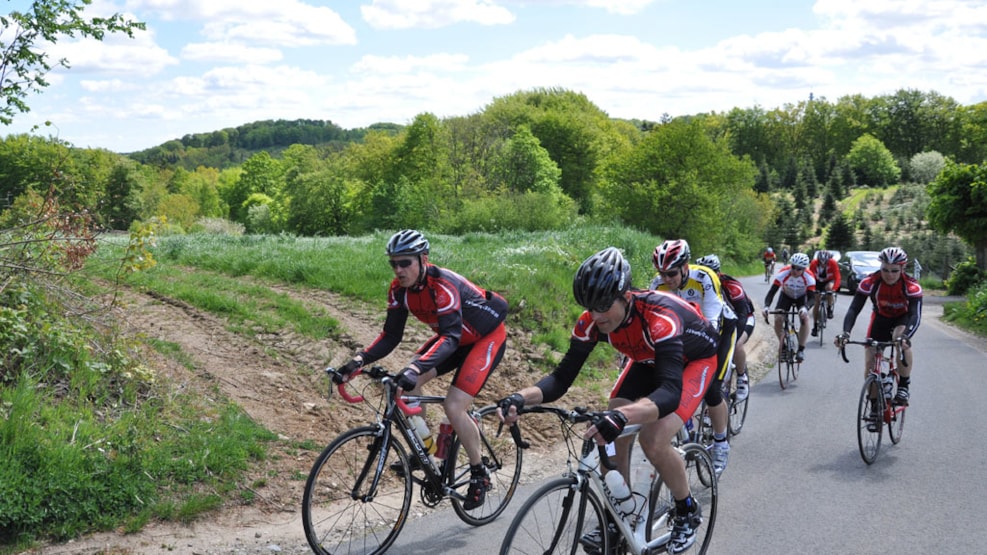 Grejsdalsløbet
Grejsdalsløbet is a recreational cycling race open to everyone and recognised as Denmark's toughest such road race and the nation's classic race in the rolling spring hills around Vejle.
Grejsdalsløbet offers 4 different road race routes to choose from: Forårsklassiker is an extreme challenge of 229 km. Tour Special is inspired by the 167-km 3rd stage of the Tour de France 2022. Mediofondo with 1,500 ascent metres covers a distance of 127 km, which is a challenge for any recreational cyclist. Udfordring is a demanding route of 91 km covering approx. 1,000 ascent metres.
For gravel enthusiasts, there is also Grejsdalsløbet Gravel, a 75-km gravel road race through Vejle and the surrounding moraine landscape of the Ice Age.
Grejsdalsløbet takes place every year in the scenic open terrain around Vejle and offers a host of experiences. The routes meander beautifully through the river valley of Vejle Ådal and green spring forests, providing opportunities for great cycling experiences for recreational cyclists of all levels.
Read more at grejsdalsloebet.dk, where you can also register for the race.
Destination Trekantomraadet © 2023