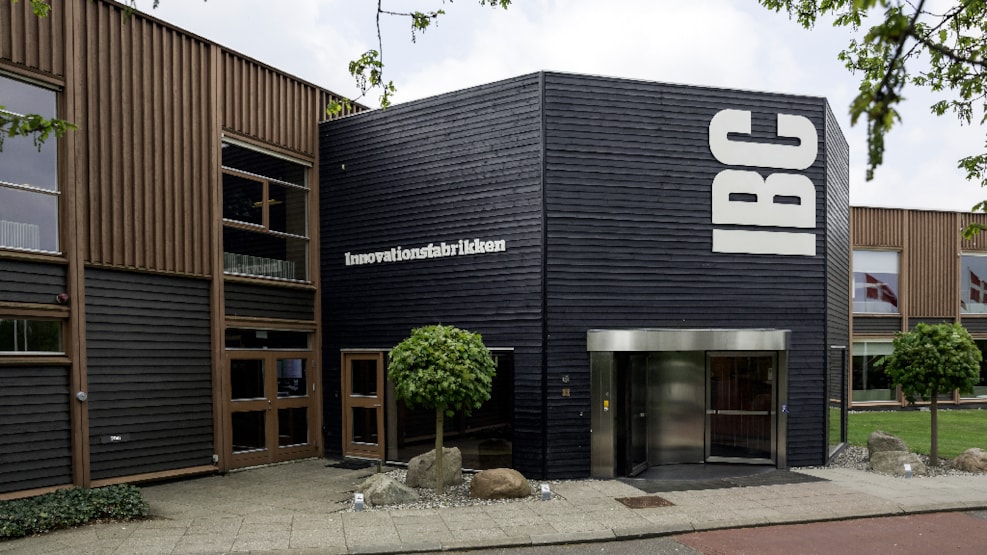 Green Experience
IBC Innovationsfabrikken - Conferences venues in Kolding
If you want to meet in an inspiring environment with room for different opinions, then IBC Innovationsfabrikken is just the place for you. There is room for exactly what you want. There are many different meeting rooms where you can e.g. sit together around the meeting table or hold a large conference. When you need a break, enjoy a game of table tennis or sink your teeth into the chef's delicious food.
A better place to learn
Rooms
When you enter IBC Innovationsfabrikken, you will sense the inspiring environment and the good atmosphere. This is a place with room for difference while also for tranquillity for contemplation. Together with the beautiful, untraditional architecture, the framework for your next meeting or conference is in place. The IBC Innovationsfabrikken is located in the building that previously housed the wood-preservation company GORI. Today, it is a modern educational space with the focal points: Knowledge sharing, teaching, seminars, conferences and social life. We have everything from first-class premises to auditoriums and open spaces. In the open areas, the possibilities are almost boundless. In the former 3200 m2 warehouse, we hold parties, fairs, exhibitions and conferences to name but a few.
Activities
The large green areas surrounding IBC Innovationsfabrikken invites walks and a newly constructed amphitheatre opens up for even more possibilities. Indoors, the badminton court or table tennis tables invite to a power-break and the comfortable furniture invite to a casual chat or an in-depth discussion on one of the topics of the day. IBC Innovationsfabrikken has its own kitchen and café. The head chef at IBC Innovationsfabrikken gives high priority to the food being prepared from quality ingredients, just as he offers you new taste impressions - every day. We arrange "Kok Amok" for companies. A concept where your employees cook the food themselves under the guidance of the chef. A fun and inspiring experience that ends with enjoying the food that was made.