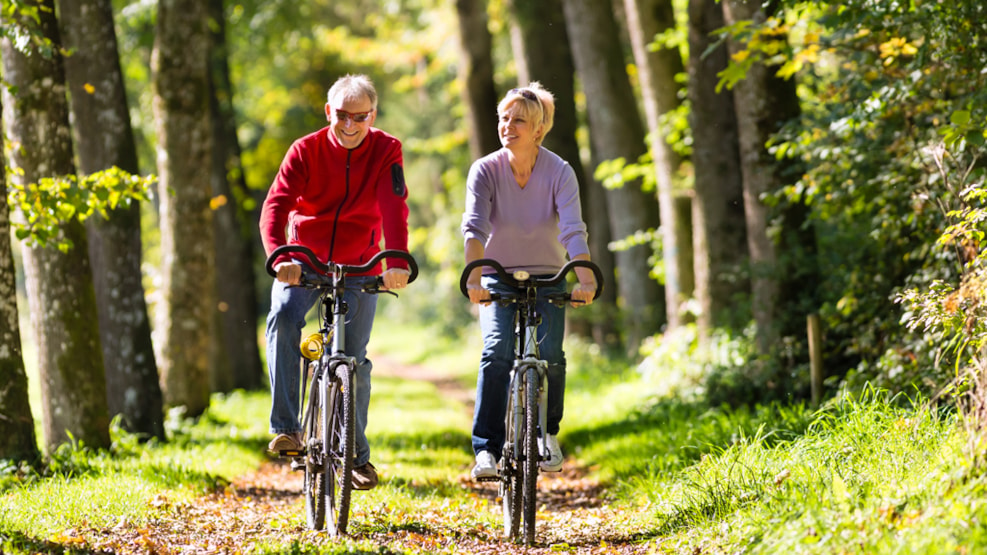 Kongeådalen - Route T17 - Bicycle route between Kolding and Vamdrup
Kolding - Vamdrup
The route through the Kongeådalen valley runs through attractive nature areas and small villages. It follows regional route 64. Kongeådalen is 2–3 km wide and approximately 30 km long. The special growth conditions on the valley's many slopes provide for considerable variety in flora and fauna. Along the way you pass Dalby Mill, where a 600-metre new watercourse winds its way around the Møllesøen lake, which serves as a corridor for fish and small animals. In the Geographical Garden, you can enjoy a 12 ha large experience park and botanical garden with more than 2000 different trees and shrubs. Here you can see where the plants belong, as they have been divided into sections according to their geographical origin. On the way to Vamdrup, you pass the Svanemosen bog, one of Denmark's few remaining raised bogs. Fovslet Forest has several well-preserved burial mounds, from which there is an excellent view. At the Kongeå Museum in Vamdrup you can learn why the town became important as a railway hub between 1866 and 1920. Old customs houses from the period between 1864 and 1920 can still be seen in the area around Vamdrup. All in all, the bike ride from Kolding to Vamdrup is rich in historical gems!
Under "Links" at the bottom of the page you will find a link to the route in Naviki. Here you can register as a user, after which you can enter the route and save it under "my routes". Then you can download the Naviki app and open up and find the route under "my routes" to follow the route.
Sights
1. Dalby Mølle
2. Dalby Kirke
3. Geografisk Have
4. Kolding Miniby
5. Svanemosen
6. Fovslet Skov
7. Kongeåmuseet
Accommodation

Hotels / Inns
Comwell Kolding
Hotel Kolding
Kolding Hotel Apartments
Saxildhus Hotel


Campsites
Dancamps Kolding
Hostels
Kolding Sportel
KFUM Sportellet
Danhostel Kolding
Bed and Breakfast
Enghøjgård
Artist's B&B


T10: Kolding Ådal og Hylkedalen
T12: Christiansfeld
T13: Middelalderruten
T14: Drejens Halvø
T15: Elbodalen
T16: Troldhedestien
T18: Lillebælt Classic
T19: Østkystruten
See Links section for map. If you need GPX files for GPS, follow the link to the route map and download it from there.
Have a great trip!
Destination Trekantomraadet © 2023