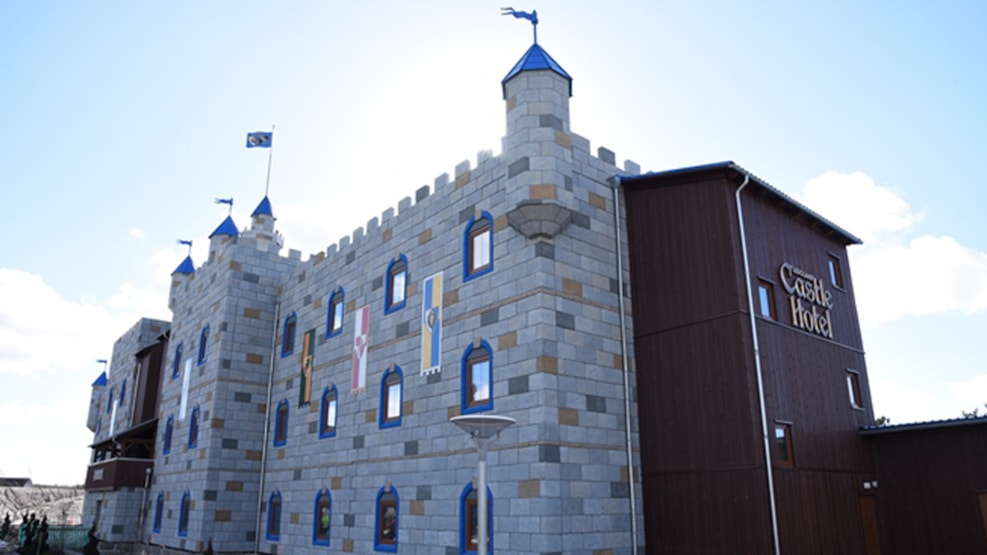 Green Experience
LEGOLAND Castle Hotel in Billund
An enchanted castle towers right beside LEGOLAND®
Move into the castle
The kingdom is buzzing of anticipation and excitement. While everyone gets ready for the knights' tournament you can prepare for a great day and a good night's sleep. You stay right next to the entrance to LEGOLAND® and you can sleep as cool princesses, brave dragon knights and mad wizards. Join the royal banquet in the hotel's own Tournament Tavern Restaurant where you can follow the chef's preparation of the delicious menu.
In The Dragon Knight's room, the fight for the treasure is in full swing. Help the King when the evil dragon knight tries to steal the treasure. A brave knight is already on his way down the winding stairs and he needs your help so that you can all enjoy the day at LEGOLAND®.
In the wizard's magical observatory you stay together with the wizard and his apprentices. Here the bookshelf and the magic wands sparkle of magic. The signs in the sun, the moon and the stars will show you the right way to lovely days and quiet nights in LEGOLAND®.
The Princess is about to prepare the horse for the big tournament. Along with her friend, the court jester, you can help her practice juggling so that she gets ready to perform. In the Princess's room you can enjoy a good night's sleep – and be completely ready for both the tournament and a wonderful day at LEGOLAND®.