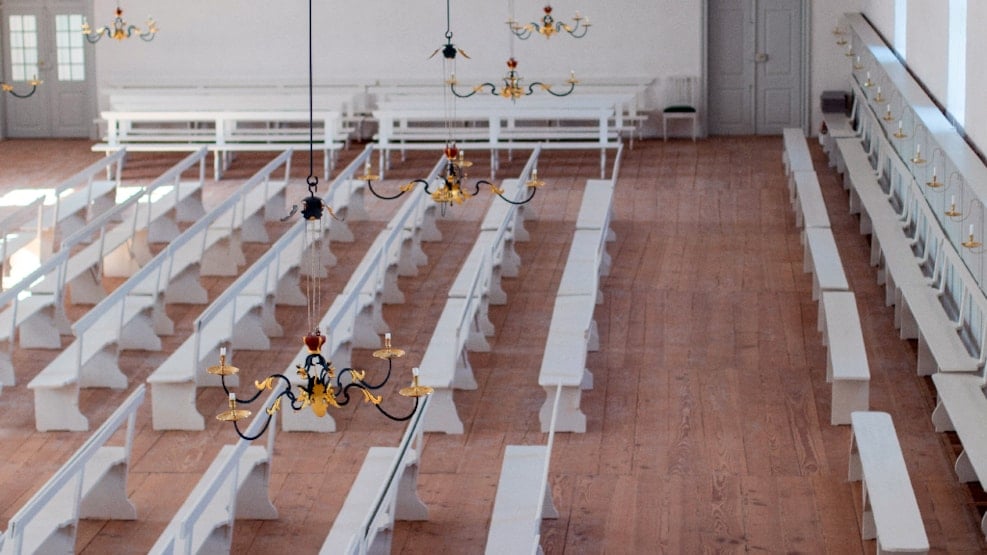 The Moravian Brethren in Christiansfeld
Take a walk in the city center, in a piece of world history with something new to discover on every street corner and experience the world heritage in Christiansfeld.
Visit the world heritage in Christiansfeld
The town was founded in 1773 by German Moravians from Herrnhut by the orders of King Christian VII, therefor the name Christiansfeld. The Herrnhuts were very skilled craftsmen and tradesmen. They created a town with coherent architecture, a consistent use of certain materials and colours, along with their sense for details originating from their strong Christian faith. This faith is the underlying basis for both their life, way of thinking and their town planning, placing God and the church at the centre of everything.
Christiansfeld has been carefully restored and its special architecture, materials and colours makes it something very unique.
At Christmas you can enjoy the beautiful Herrnhut-stars that light up the streets around the Praetorian-square and the Church-place.
The Moravians are an evangelical-Lutheran independent congregation with the same confessional basis as the Danish National Church. The Moravians are also called the Herrnhuts and can be dated back to 1415. The Moravians are leaded by the Elders that can be compared to the council of the National Church.
For further information about Christiansfeld and the Moravians - come visit this special city which was rewarded the UNESCO World heritage at the 4th of July 2015. 
A walk in Christiansfeld is a walk into world history, with something new to investigate on every corner of the town.
Read more about Christiansfeld and the world heritage
Destination Trekantomraadet © 2023