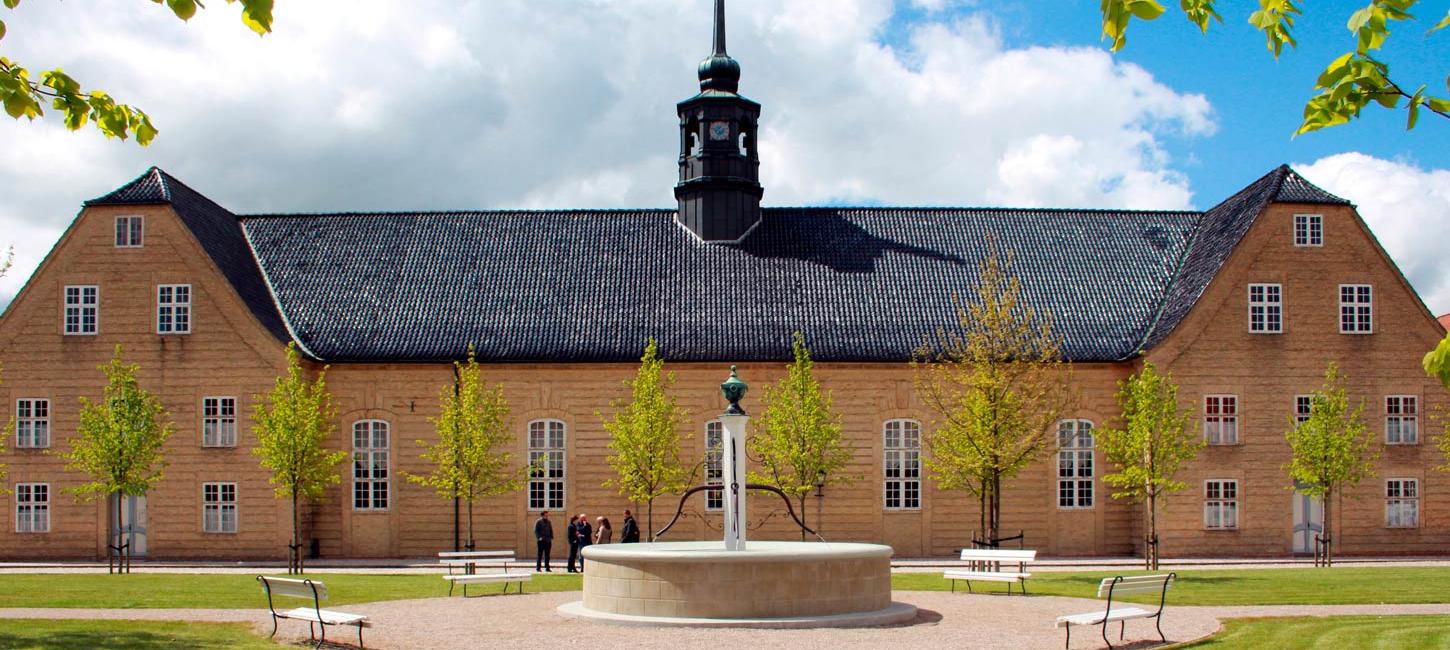 Christiansfeld - part of UNESCO World Heritage
Christiansfeld – a UNESCO World Heritage Site
Actually, it started as a kind of reverse industrial espionage. During a trip to the Netherlands, King Christian VII and his doctor, J. F. Struense, visited the Church of the Brethren town Zeist, and they were impressed by what they saw. Here, skilled craftsmen and merchants had built a beautiful and prosperous town.
Therefore, Christian VII invited these talented and enterprising people to Denmark and let them build a town after his own model. The intention was to kick-start economic growth in the duchies.
And while things went badly for Struense, who became a head shorter after far-reaching reforms and slightly too hot nights in the Queen's bed chamber, the Church of the Brethren created a town in such a short time that it is today listed as a UNESCO World Heritage Site.
With a rigorous urban plan, the well-preserved iconic yellow-brick houses sit side by side on cobbled streets, and the core of the town has been preserved. So, today you can experience the town that Christian VII allowed the Church of the Brethren to build back in 1773.
Explore the town's shops. Enjoy a coffee in one of the cosy cafés. Experience the town's signature cake - a honey cake shaped like a heart.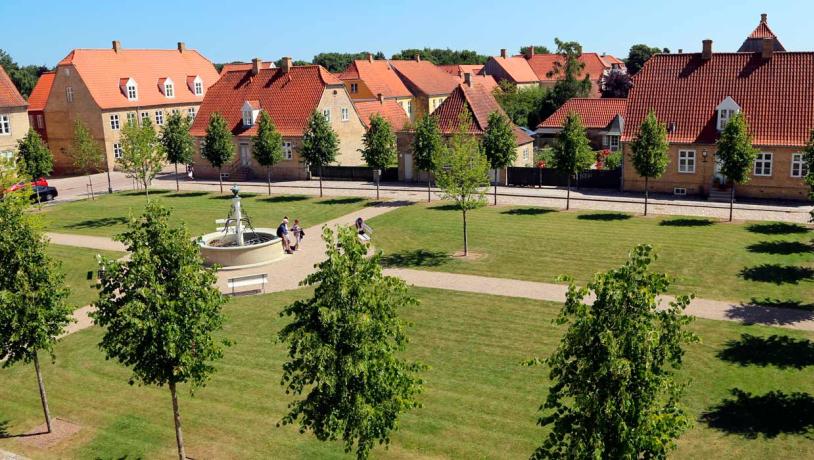 Photo:Visit Kolding
The town's central square is named after Count Zinzendorf, who helped found the Church of the Brethren. As the name suggests, the square is square, and the entire layout of the town is measured according to the dimensions and location of the square.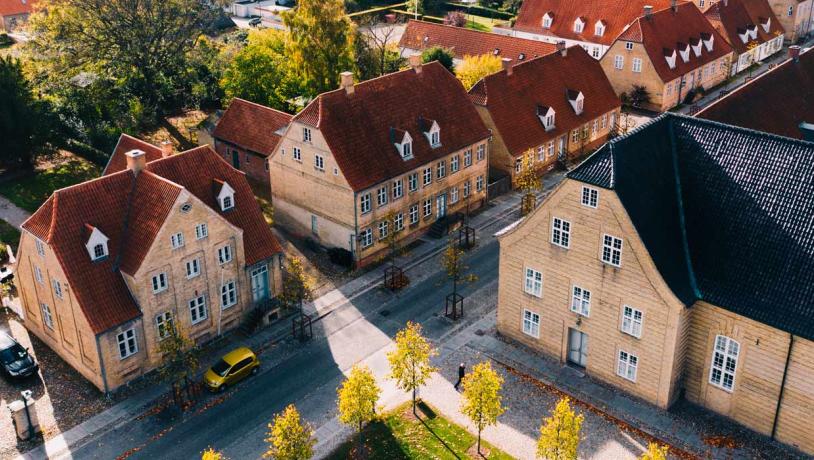 Photo:Christiansfeldcentret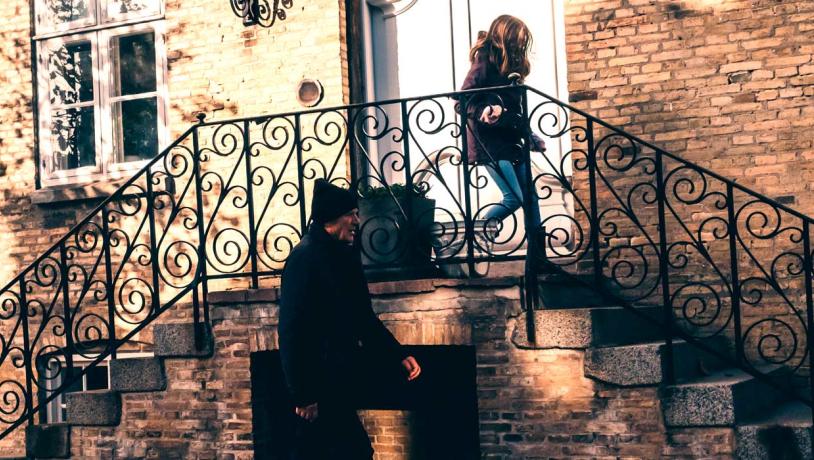 Photo:Chrisitansfeld Centret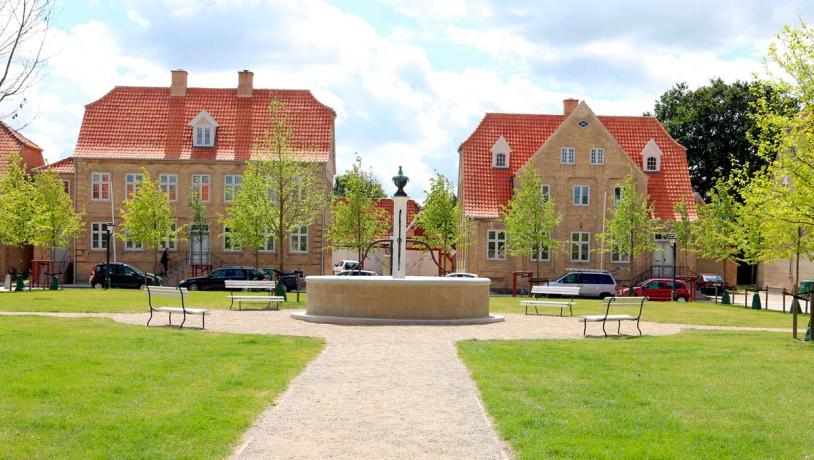 Photo:VisitKolding
Europe's most beautiful Church of the Brethren town
The Church of the Brethren in Christiansfeld is an Evangelical Free Church and part of a worldwide brotherhood with cities and congregations in many countries. The church's ideology is universal and based on a pietistic view of Christianity, which means a personal and deepened faith based on purity, emotions and sensations rather than empty rituals, hymn verses and the correct doctrine.
Many of the Church of the Brethren towns are built exactly like Christiansfeld. However, Christiansfeld is considered to be the most beautifully preserved of the old Church of the Brethren towns in Europe, as the original town plan is preserved here. And the buildings stand today as they did when the town was founded at the bidding of King Christian VII in 1773.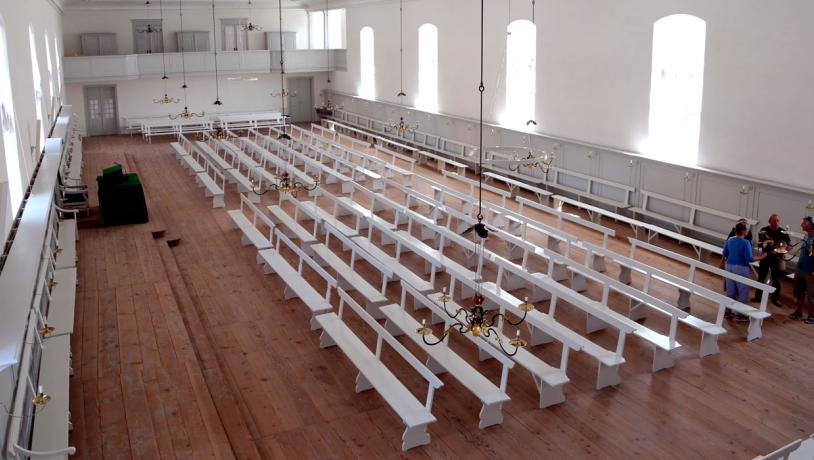 Photo:VisitKolding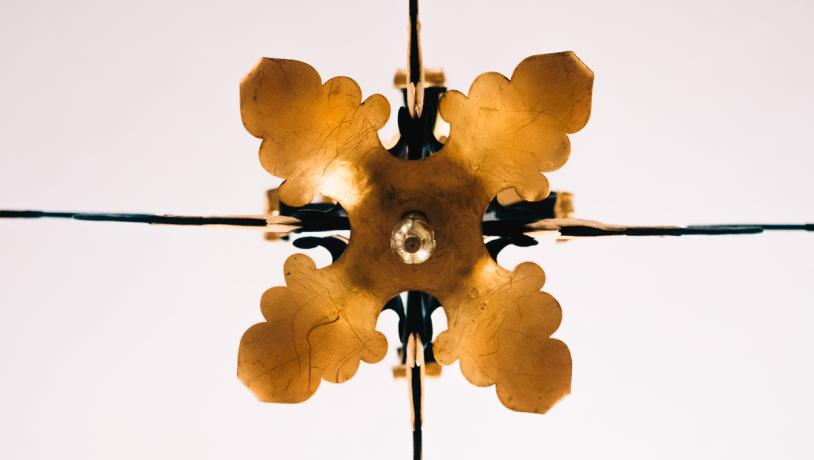 Photo:Chrisitansfeld Centret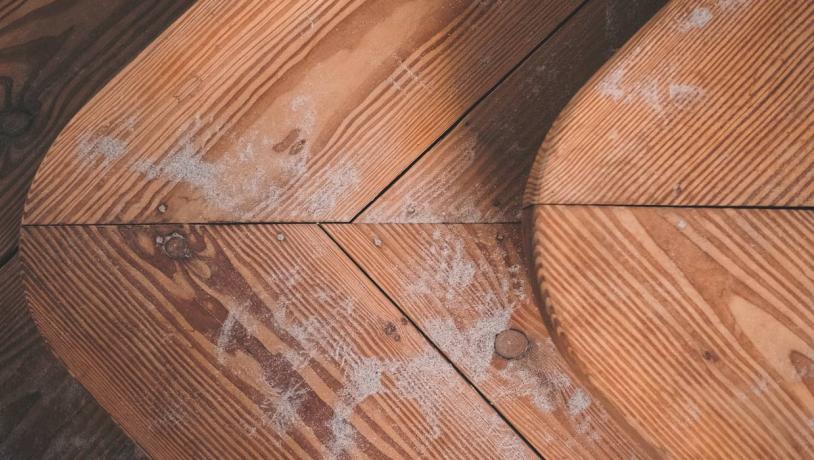 Photo:VisitKolding
The layout of the town
The town's layout follows the Church of the Brethren's recipe, starting from the church with two parallel main streets, one on each side. The town's coherent architecture is because it was founded on bare ground and built over a short period between 1773 and 1812. Christiansfeld is today a well-preserved cultural gem. In 2015, Christiansfeld achieved UNESCO World Heritage status as the 7th site in Denmark.
Denmark's only Brethren Church
Christiansfeld is home to the only Brethren church in Denmark. Every Sunday, there is a church service, and everyone is welcome. The church hall is the largest in Denmark without supporting columns and can accommodate up to 1000 guests. It's kept quite simple. The lines are clean, and almost everything is white with sand-strewn floors. The beautiful hand-forged chandeliers date from 1777.
Equipped with a mobile phone, you can explore the town and get many good stories and surprises along the way. Ask for the Wayfinder in the museum shop.
Town Square
The town square is located by Brødremenighedens Hotel and is named after Johannes Prætorius, who was the first priest of the Church of the Brethren in Christiansfeld.
Prætorius Torv is an atmospheric square with cafés and restaurants that, together with the rest of the town, create a unique and charming experience. Both for you as a tourist and for locals.
Prætorius Torv is also the setting for the Christiansfeld Wine Festival every year, as well as markets, crafts day and much more.
Good craftsmanship can be seen and tasted
The Church of the Brethren were known to be skilled and industrious craftsmen. You can see it in the buildings they built. And you can still visit the town's stove maker, who makes and restores the unique Christiansfeld heating stoves. 
The bakery craft has also been preserved, and the town's tasty honey cakes have become world famous. You can still find two honey cake bakeries in town, so don't miss out on getting your teeth into the traditional baked goods. 
Visit Brødremenighedens Honningkagebakeri (Church of the Brethren's Honey Cake Bakery), located in the centre of Christiansfeld or Honningkagehuset in the south of Christiansfeld. Bon appetit!
For over 200 years, Christiansfeld's skilled bakers have been baking honey cakes that have been sold all over the country, which is why you may know Christiansfeld as the Honey Cake Town
Christinero
Besøg også Christinero
Lige sydvest for Christiansfeld finder du det fredede anlæg Christinero. Det blev anlagt af kammerherreinde Christina Fridericia von Holstein sidst i 1700-tallet. Året igennem er anlægget ved Christinero et yndet sted til en gå- eller cykeltur. Her finder du træpavillonen "Min Tanker", som står, hvor den stod, da den blev bygget for flere hundrede år siden. Her ligger også flere små søer med springvand samt en lille skov med særlige træarter.
Oplev en bullade fra 1668
Gå videre fra Christinero ad stien forbi den gamle præstegård. Her kan du også se en såkaldt bullade (en lade bygget med bul – som de tværgående træbjælker blev kaldt). Grundlæggende er en bullade eller -hus bygget som et bindingsværkshus. Men i stedet for lerklinede fag, har man brugt træplanker mellem de lodrette stolper. Stolperne er forsynet med riller, så de vandrette planker blev fæstet. Det hele holdes på plads af en fod- og tagrem. Dermed kunne man lave et hus helt uden brug af søm og skruer.
Den er bygget i egetræ i 1668. Og bygningen er den største bullade, som stadig står, hvor den blev bygget.
Bygningstypen har været ret almindelig overalt i Danmark. Især i områder, hvor der var meget skov. Imidlertid krævede byggemåde meget egetømmer, som ofte var en knap ressource (egetræ var bl.a. påkrævet til at bygge Danmarks flåde). Derfor forbød kongen i flere omgange i 1500- og 1600-tallet, at befolkningen byggede på denne måde.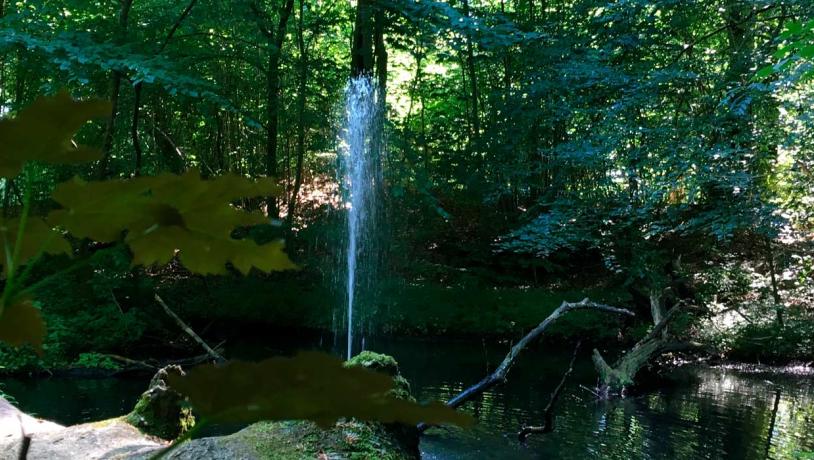 Photo:VisitKolding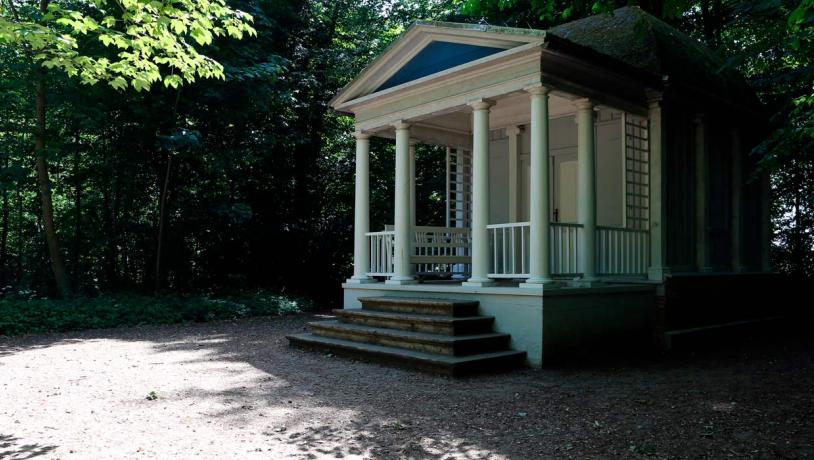 Photo:VisitKolding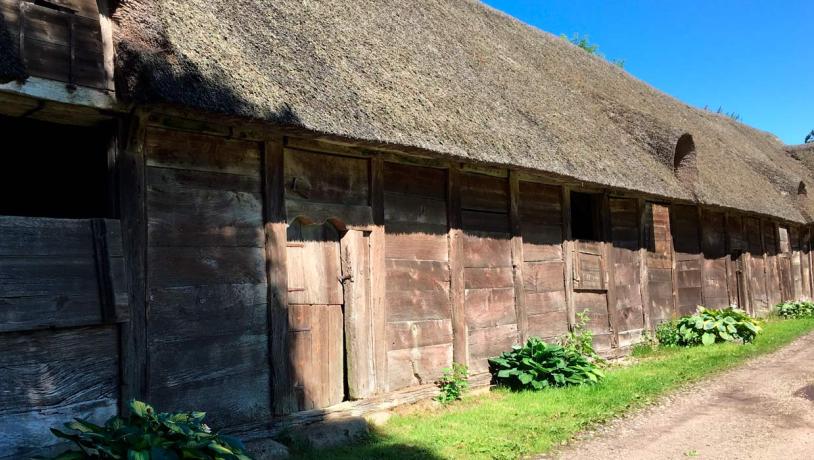 Photo:VisitKolding
This year's wine event in Christiansfeld
If you are near Christiansfeld the first weekend in August, don't miss the successful Christiansfeld Wine Festival. The streets buzz with life from locals and tourists as the wine festival kicks off with live music in the town's beautiful square. Come and taste wines from local vineyards or one of the many German producers sharing their experience with wines.
You will also find wines from the USA, Portugal, Spain, France and Hungary, so there's a wine to suit every taste. And should you feel like enjoying life with a menu that calls for a good glass, the hotel welcomes you. 
Relax and take some hours out of your calendar to be part of perhaps Denmark's cosiest wine festival. See more about Christiansfeld Wine Festival on their Facebook page
Photo:Visit Kolding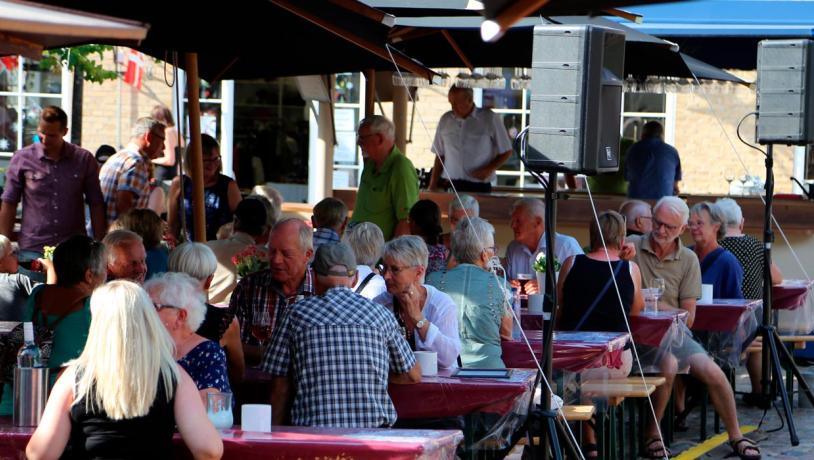 Photo:Visit Kolding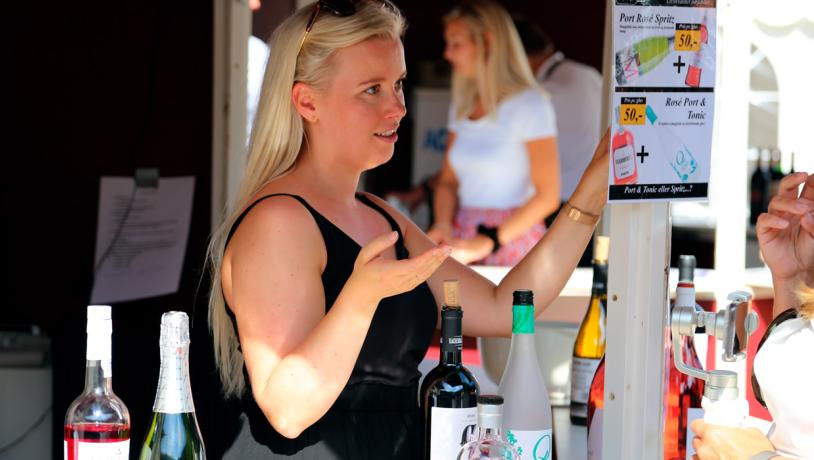 Photo:Visit Kolding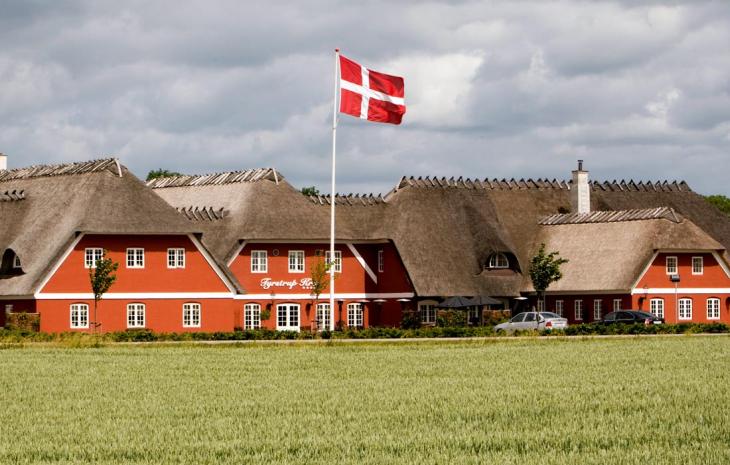 Photo:
Chrisitansfeld Centret
&
Tyrstrupkro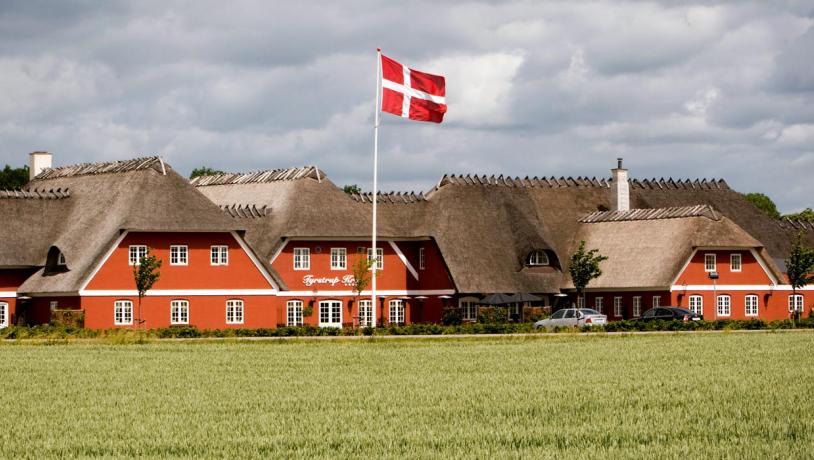 Stay overnight in Christiansfeld
Are you staying overnight? Read of the possibilities for overnights stays in Christiansfeld.
Coordinates
Longitude: 9.481542
Latitude: 55.355674