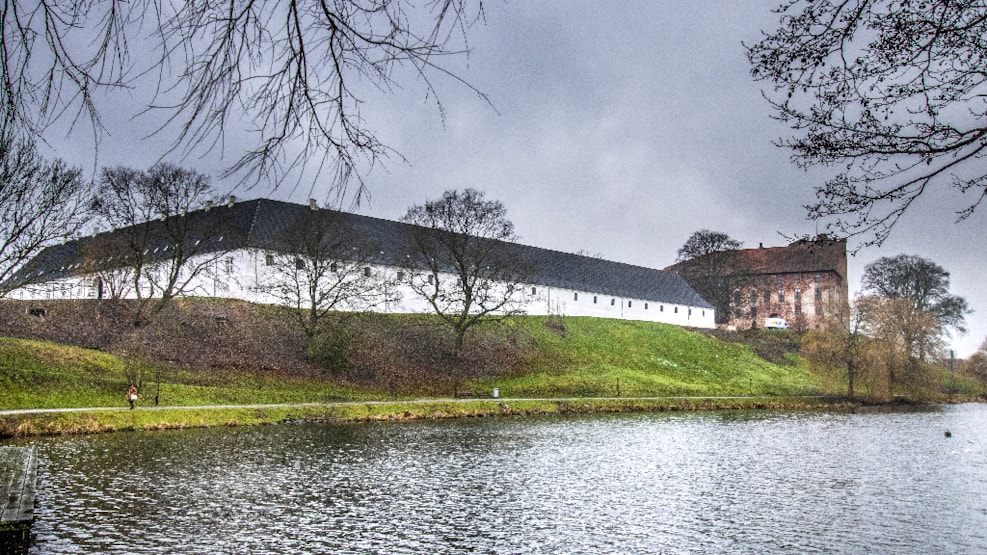 Museum Kolding - Guided tour in Kolding
Guided tour in Kolding:
Join a city walk through Kolding's long history from its founding as a trading post in the Middle Ages until the 20th century. Kolding is a special market town that for many hundreds of years was close to the center of the monarchy and the border that until 1864, ran along the Kolding river. It has shaped the city's heyday and crises, and given the city wealth, power and war. The tour goes around Kolding's oldest streets, so you can follow in the footsteps of stud traders, peasants, nobles and Prussian soldiers.
The occupation in Kolding:
Take a trip into the Kolding of the occupation period. Together with one of Museum Kolding's skilled guides, the tour goes around the center of Kolding, where you get the story of life and everyday life in Kolding during the occupation. Hear about lack, rationing and blackout, see some of the places in Kolding city that were hit by either sabotage or schalburgtage, or where you could find one of the city's many shelters. The tour starts and ends at Staldgården.


Destination Trekantomraadet © 2023