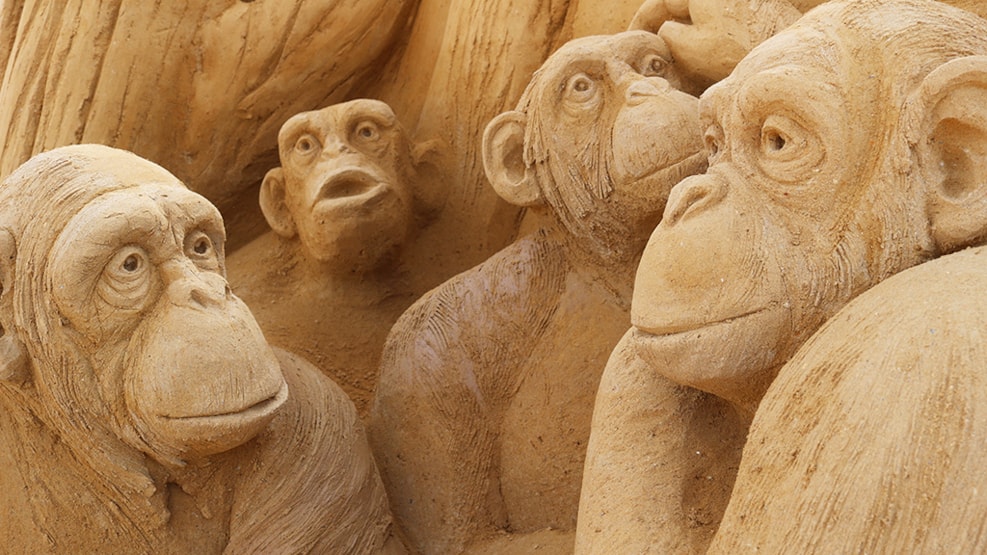 Sand sculpture park - Experience the fascinating sand sculpture park in Billund
The beautiful sand sculpture park is the size of a football pitch, and is the perfect arena for wonderful experiences for the whole family
Up close
International artists have created, among other things, huge lions, elephants and gorillas in the sand, and now it is possible for the curious to get up close to the wild animals. The beautiful sand sculpture park is the size of a football pitch, and is the perfect arena for wonderful experiences for the whole family.
A walk through the savannah
Come inside and meet the wild animals – it is impossible not to be fascinated by the beautiful details of the sculptures. During your walk through the park, you can learn more about the animals; what does a rhinoceros weigh, for instance?
Sand art at child height
If the children get the desire to follow in the footsteps of our skilled sand sculptors, they can try their hand at conjuring figures from the sand, guided by our sand experts at Lalandia.
Destination Trekantomraadet © 2023