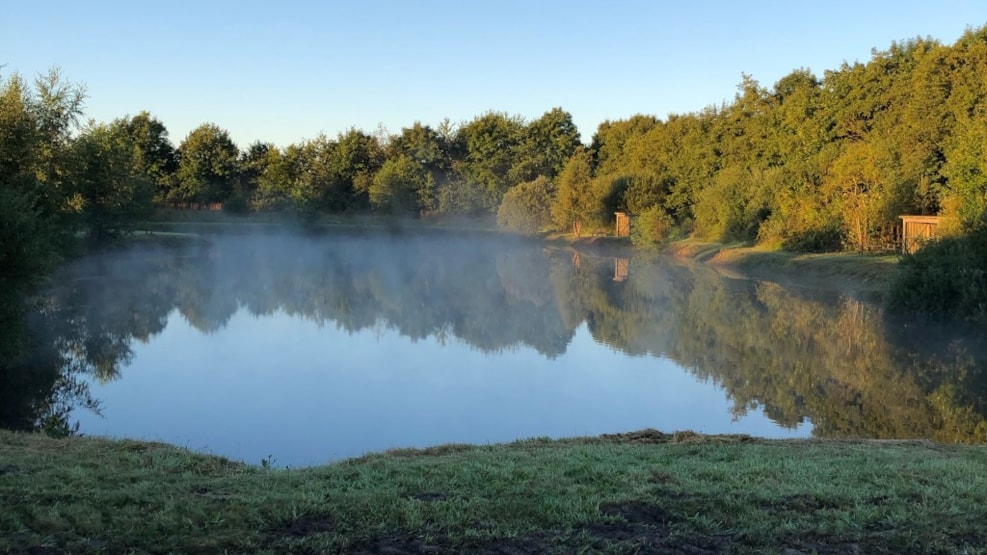 Stilbjerg Angling Lake - Beautiful lake near Billund
Come and visit Stilbjerg Angling Lake in the scenic area north of Billund center.
Stilbjerg Angling Lake is a beautifully situated lake surrounded by forest.
Here you get really close to nature while you can catch fish. You can also be lucky to get a glimpse of the crown game that lives in the forest.
It is incredible that the wildlife is so rich only 5 km from Billund center.
The lake was founded in 1991 and covers a surface area of about 2600 sqm and is a groundwater lake.
The lake is located in a drinking water area, so the water quality is top notch.
The lake has different depths and holes of up to 5 meters.
The cool groundwater and the fluctuating depths make the fish thrive in the lake, both summer and winter.
At the lake there are tables and benches, and there is also a toilet and cleaning area.
Fish in the size 1-10 kg are released.
Rainbow-gold-brook-spring-brooding and tiger trout are exposed.
All fish are hand-sorted so they are super nice fish!
Open all days from 06.00-22.00
We welcome you to Stilbjerg Angling Lake!
Destination Trekantomraadet © 2023