Travel back in time at Koldinghus. With a Be Happy Pass
Become king or queen for the day. Visit Koldinghus and experience what it was like to be noble and rich in the old days.
Let us be your royal family for a day
Come and walk in the footsteps of the royals at the former royal castle. Play your way around its exciting history.

If you have a free Be Happy Pass
Show your Be Happy Pass in the castle shop to get an Adventure Badge, as well as the King's own exclusive pen (or at least one just like it).
About Koldinghus
If you have a grandfather who is 75 years old, you know he's old. But Koldinghus is ten times as old. It was built more than 750 years ago. Back then, Denmark's border was just south of Kolding. So the castle was important and stood guard for Denmark - for the homeland.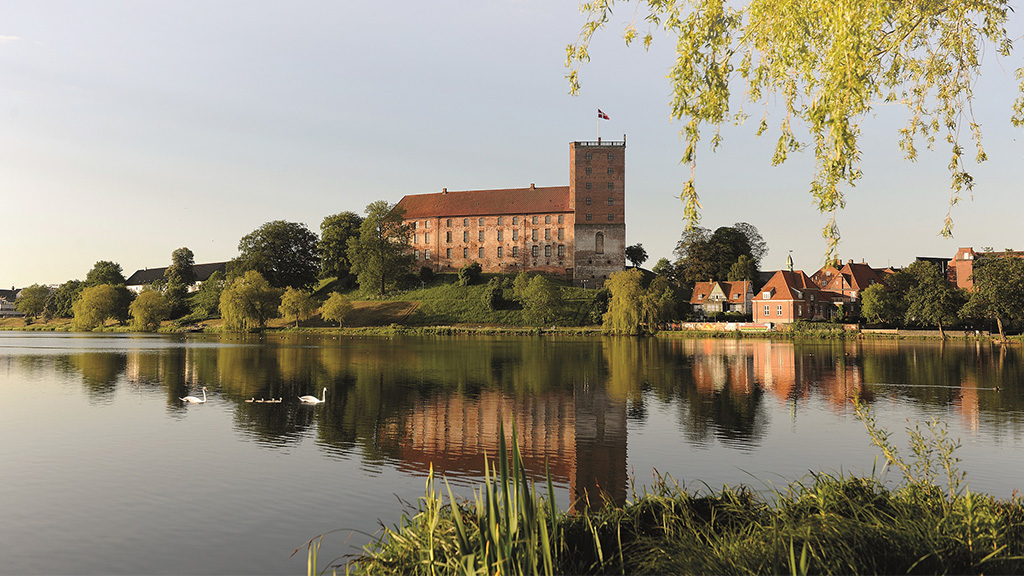 © Koldinghus. Photo: Preben Matthiesen.
Step back in time at Koldinghus
Koldinghus has played a major role in the history of Denmark. Kings and queens have lived here. And the castle is still full of mysteries and secrets for you to explore. Do you dare to journey into the darkness of the dungeon? If not, run the other way up the Giant Tower, where you'll have a clear view of the entire city of Kolding.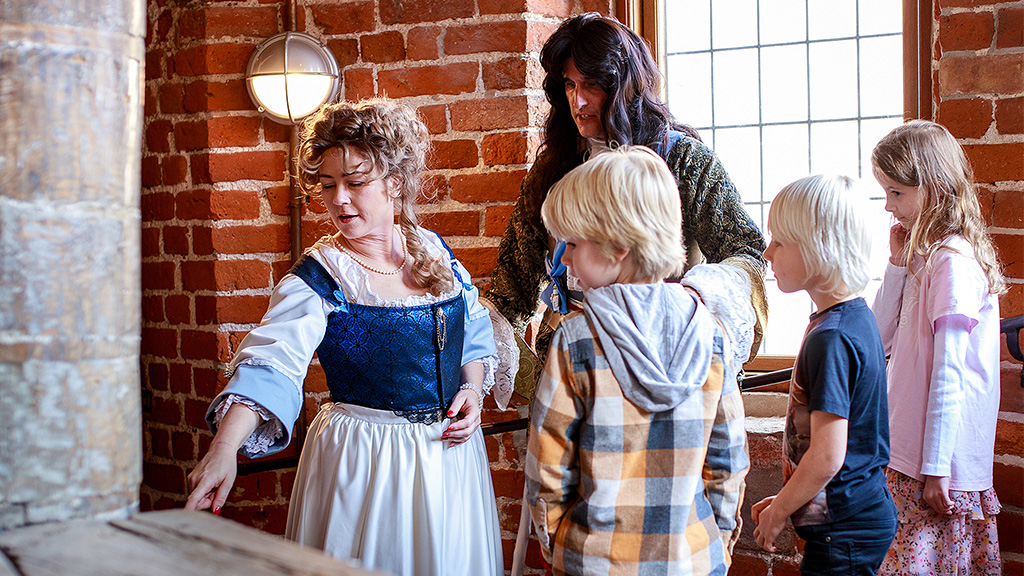 © Koldinghus. Photo: Steen Pedersen.
Much more than a museum
The castle burned down in 1808 because the Spanish soldiers billeted there were cold and started a fire, which got out of control in the castle's fireplaces. It was first restored in 1976-93, and it was rebuilt with an innovative architecture where you can easily tell the difference between the old parts of the castle and the new. Today, Koldinghus is an attraction and museum known for its excellent special exhibitions.
Get a free Be Happy Pass here
You'll get a free Be Happy Pass for you and your family when you stay with one of our Preferred Partners
Get cool Adventure Badges for your pass
Take it along with you to the places you find in the pass. When you get there, show them your pass and collect your badge. Many places even have extra offers. You can see all the attractions here.
THE LEGO® MOVIE 2™ © & ™. Warner Bros. Entertainment Inc., & The LEGO Group. LEGO, the LEGO logo, the Minifigure and the Brick and Knob configurations and LEGOLAND are trademarks and/or copyrights of the LEGO Group. ©2023 The LEGO Group. All rights reserved
Destination Trekantomraadet © 2023