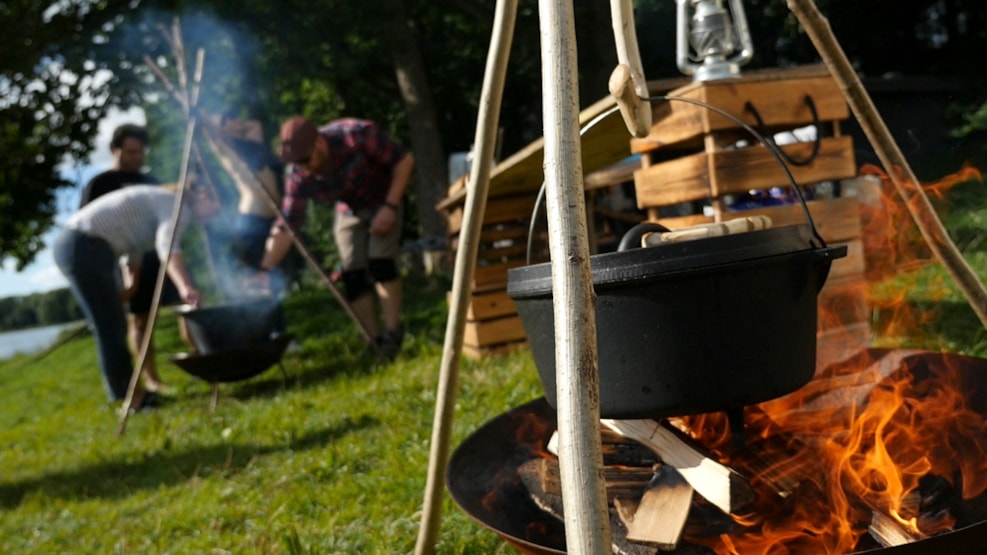 Vildmænd - Nature experiences for the whole family in Kolding
Find your inner savage – and go on a discovery in the nature.
There isn't anything more cosy than sitting around the flames of the bonfire and enjoy each other's company – meanwhile you consume the food that you have prepared by yourself over the bonfire. When the night falls and the late hours occurs – then it's time to turn in either in a cosy tipi or in a hammock that is tightened between the trees.
If you don't have the equipment for a cosy day/night in the nature – then VILMÆND can help you. We rent out tipis, hammocks, bonfire equipment and Vildmandsbad (Savage bath). The only thing you have to provide is a sleeping bag, finding a suitable location and the purchase of food for all the meals.
We'll have a conversation with you about your need for equipment – and then put together an equipment package for you that fits your wishes about meals, number of guests and needs.
You can pick up the equipment at our storage in Kolding or it can be delivered in Kolding in return for payment (as arranged).
Contact us today and let us help you get out in the nature.
Destination Trekantomraadet © 2023