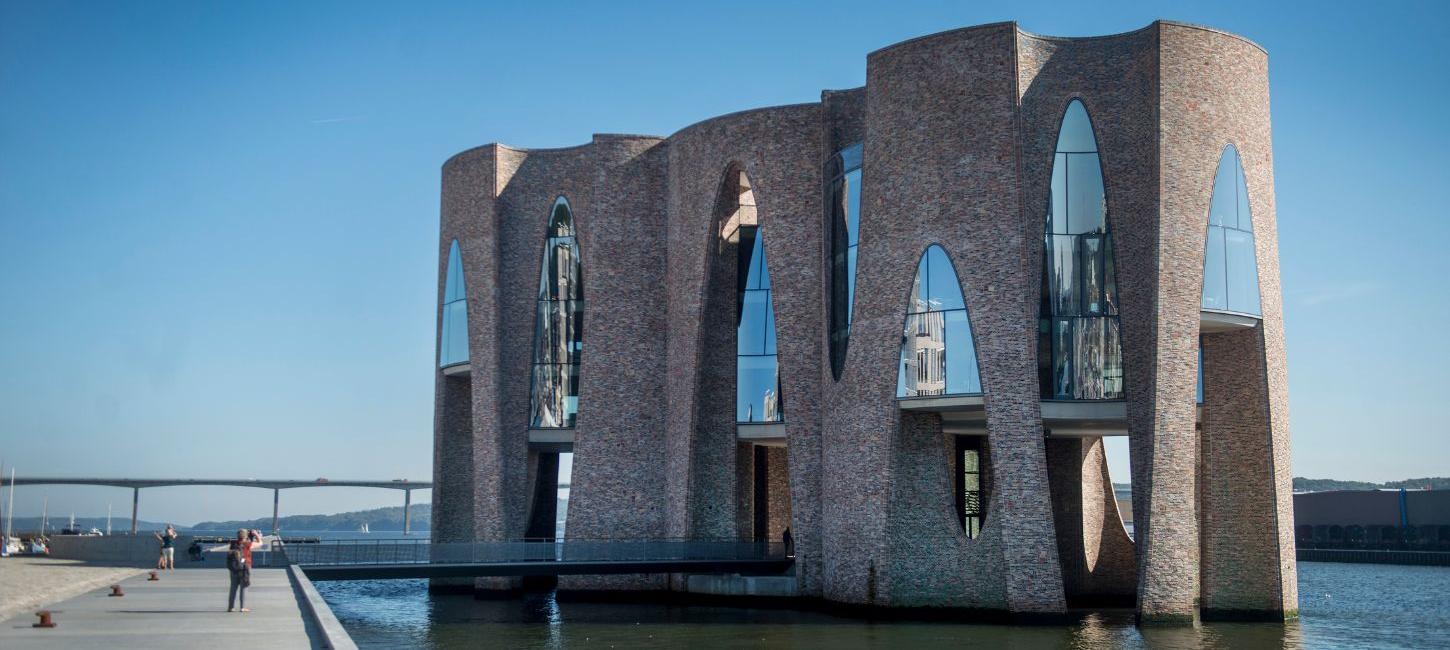 Fjordenhus
The impressive Fjordenhus building is one of Vejle's newest landmarks
It is a modern water castle. The iconic building was designed by Danish-Icelandic artist Olaffur Eliasson and his team. The building was inaugurated in 2018. Since then, it has had many visits from Danish and foreign guests.
With a height of 28 metres and 9,000 square metres, Fjordenhus towers above Vejle Fjord. The brickwork consists of 16 different coloured unglazed and glazed bricks and creates four continuous cylinders. The colours of the bricks change, so it is bluer at the top of the arches and greener at the bottom. It illustrates the movement from top to bottom, from the sky to sea, and they are intentionally laid irregularly. Therefore, the wall surface is not entirely even, and the bricks shift by a centimetre or two. The impression is that the brickwork dances both in form and colour.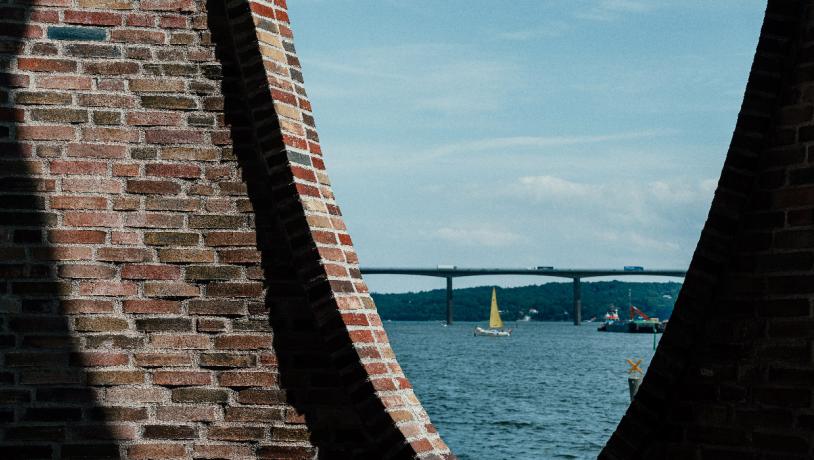 Photo:Destination Trekantområdet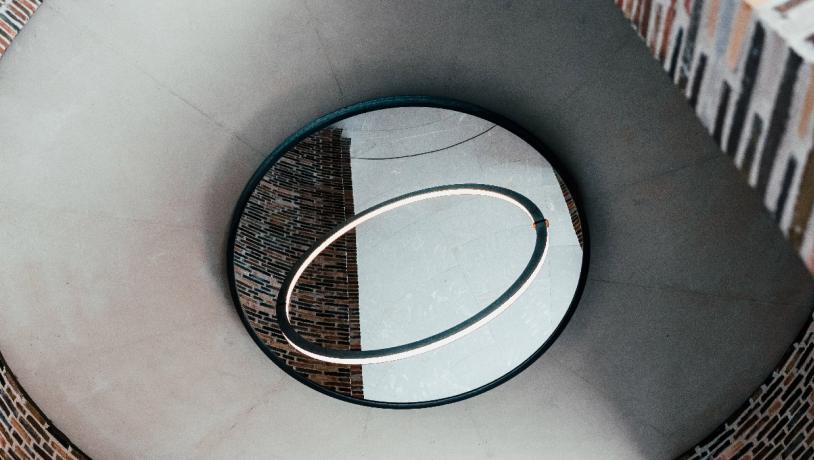 Photo:Destination Trekantområdet
Did you know that 856,000 bricks were used to build Fjordenhus?
Don't miss the view over Vejle Fjord
You will find many beautiful works of art when you step over the bridge to the building on the water. Discover an underwater sculpture illuminated from under the water, a meridian of brass rings, circular mirrors perfect for a selfie and the large fjord vortex that helps to impress inside the building. The works change expression depending on the time of day.
The building serves as the headquarters of KIRK KAPITAL A/S and also houses the Michelin restaurant LYST on the first floor, which works with seasonal local produce to provide a unique gastronomic experience inspired by the four elements of air, fire, water and earth. Every detail has been thought about. On the way up to the restaurant, the stairs wind up the wall with beautiful silver-glazed bricks.
The ground floor has free admission and is open to visitors daily. You can also take a guided tour with Vejle Museums. If you like the outdoors and water, you can experience the building up close in a kayak.