Skamlingsbanken
Skamlingsbanken is nature and Danish history in beautiful harmony. Skamlingsbanken is Southern Jutland's highest point with a unique view - a beautiful excursion destination with great views of the Lillebælt and the surrounding countryside.
A little south of Kolding you can enjoy a unique view of the Lillebælt and the area around the Skamlingsbanken. Take a walk to the beach or around the area and enjoy the views from the various vantage points.
The top, Højskamling, with its 113 m is the highest point in Southern Jutland - here is flagged every day with split flags from Denmark's highest flagpole.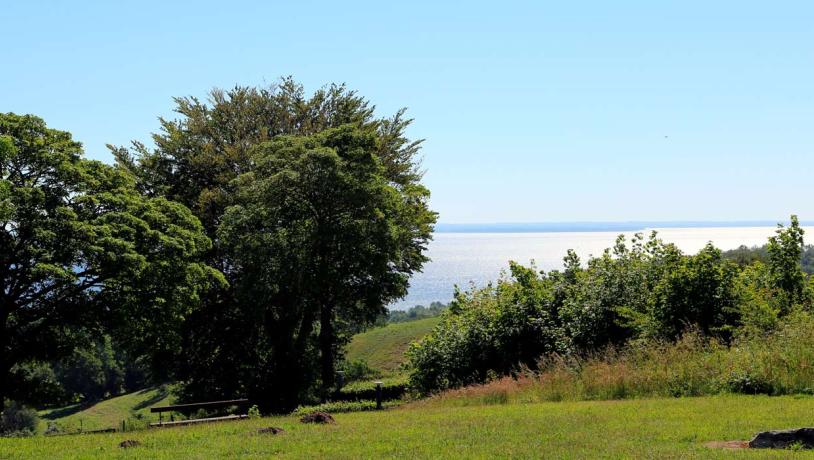 Photo:VisitKolding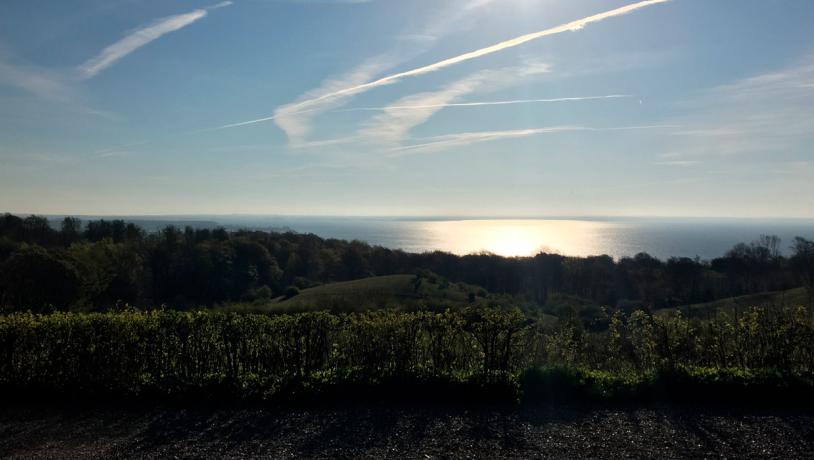 Photo:VisitKolding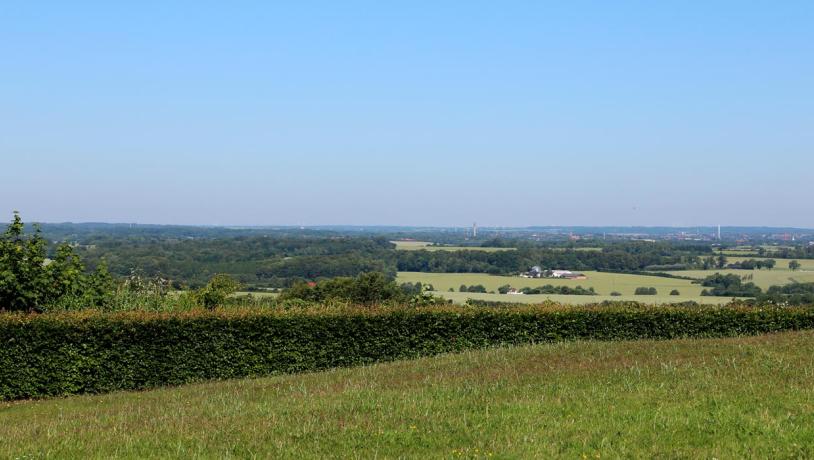 Photo:VisitKolding
VISITOR CENTER 
You are very welcome to experience the visitor center at Skamlingsbanken. Here you will be able to gain more knowledge about the four forces that tie Skamlingsbanken together and about the historical speeches and memorials. With modern storytelling with light and sound, you will be able to explore the four great forces that ruled Skamlingsbanken through time.
CAFÉ
In the Café of the visitor center (which properly has the best view in Denmark) you will be able to enjoy a cup of coffee, with a light lunch or something sweet.
The area at Skamlingsbanken was created during the last ice age by a glacier that left the moraine landscape with steep hills and gorges. In the area you will find the typical plants but also several rare species of plants, fungi, insects and amphibians.
Here are good opportunities for walks in the scenic area and one of the marked trails leads down to Binderupstrand. See the map of routes at Skamlingsbanken here 
Skamlingsbanken is a popular tourist destination and many guests visit the restaurant every year and enjoy the beautiful view.
Skamlingsbanken also tells parts of Denmark's history. Here they met and fought for the right to speak Danish, against the Nazi advance and for women's suffrage. The site has since 1843 been one of the country's most important national and popular gathering places. After the war in 1864 which Denmark lost to Germany, the Skamlingsbanken became a memorial.
The granite support that was destroyed by the Prussians during the war was restored and in the following years several memorials were added.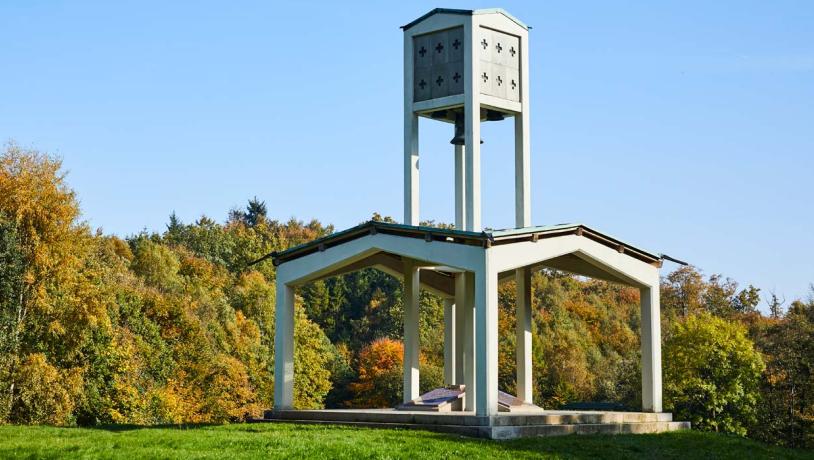 Photo:Destination Lillebaelt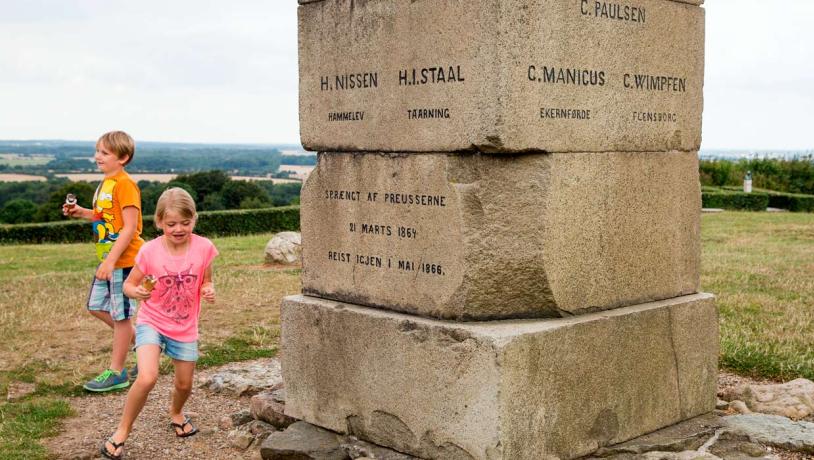 Photo:VisitKolding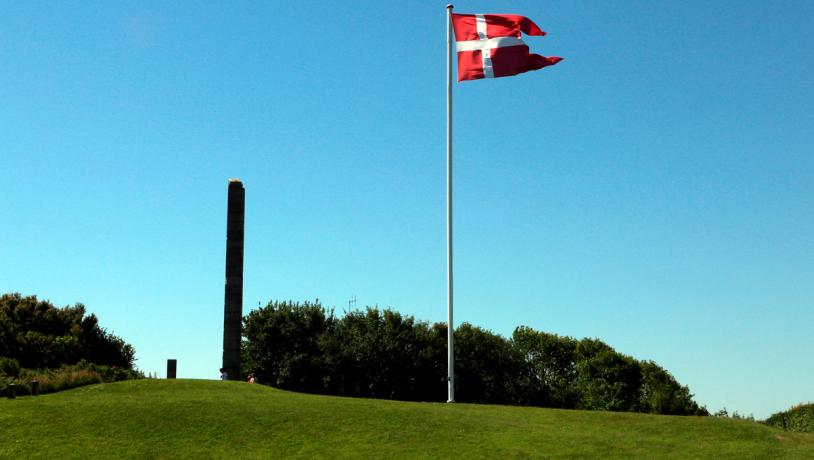 Photo:Visit Kolding
In 1945, up to 100,000 people gathered at Skamlingsbanken to celebrate the liberation
Address
Skamlingvejen
6093 Kolding
Coordinates
Longitude: 9.565829
Latitude: 55.41845