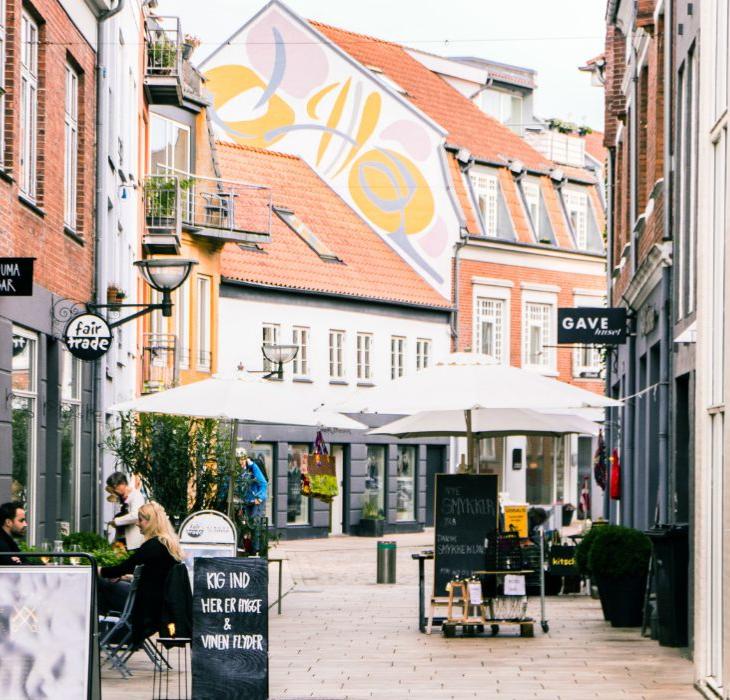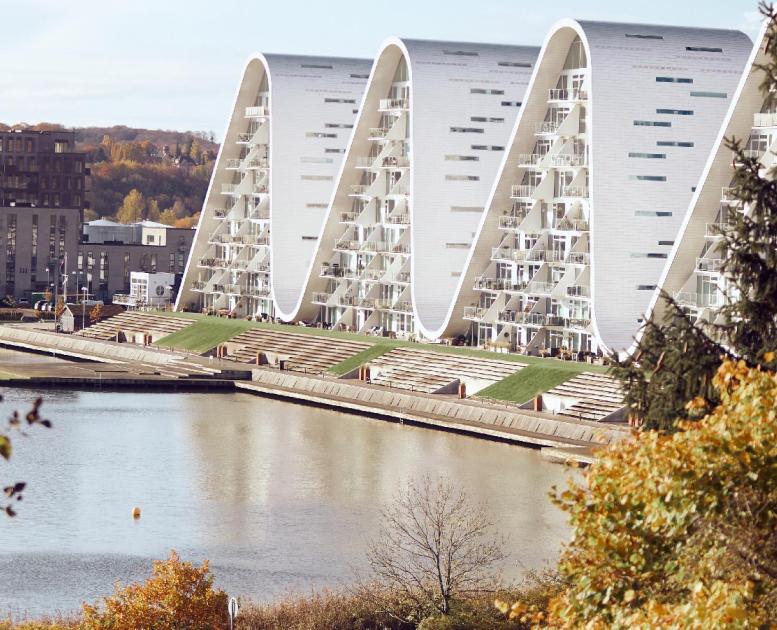 Vejle
Photo:
Foto Kira Petersen
&
Foto Elliott Hope Studio
Gastronomy og Architecture in The Heart of Jutland
Gastronomy, cycling, culture and nature
In Vejle you may experience gourmet cooking at the highest possible level, world class art and architecture, spectacular natur and a great environment for families with children. All of this along with a buzzing city life, some of the country's best cycling trails and a wide array of possibilities in accomodation, ensure you to go visit Vejle.
The greatest experiences in Vejle
With a great range of experiences and activities, you will find plenty to chose from in Vejle, In order for you to have an easier overview, we present three of the greatest activities in this section.
Outdoor
The region has great nature with fjord and hilly valleys, which are also perfect for hiking and active experiences on water.
The nature of Vejle is incredibly beautiful and full of contrasts with oak forrest, open landscaps, plantages, valleys and hills. Experience nature via the marked hiking trails of more than 500 kilometers. You may enjoy great areas with views and longer hikes for the avid hiker. At the tourism bureau in Vejle, you will find a great range of folder with routes such as the trek around Bindeballe and Grejsdalen. If you are looking for a longer hike, you may go along Rans Togt, Hærvejen or the Coast to Coast Trek.
In Vejle - also called the Kingdom of Cycling because of the terrain - you will find some of the country's best cycling scapes. Get sweat on you forehead at Denmark's hardest cycling hills and MTB-trails. Every year the town is the host of some of Denmark's greatest cycling competitions. In 2022 the city was the start-town for the third stage of the Tour de France. You may find great explorations here! Vejle has more flat areas for the people looking to start cycling and you, if you would just like a cozy cycling holiday. If you need help, you will find Bike Friends, Bed + Bike Vejle and cycling packs along Hærvejen. You also have the possibility of renting a bike for a day or more.
Do you wish to go on an active holiday, go to Gorilla Park til swing in the tree top. You can even sail the lake of Vejle or the fjord in a canoe or kayak.
If you are looking for peace and quie, you may golfing, fishing or to the beach. Vejle has various lovely blue flag beaches, beautiful views, free sheltering, BBQ-spots and parks and dog parks.
Gastronomy
Gastronomy is on of the great lighthouse of the town. Do not miss the two street-food areas, two Michelin-restaurants and various ethnic kitchens with varies from traditional Danish food to even Indian, Japanese, Turkish and Italian cooking.
Lots of restaurants and cafés have a great emphasis on sustainability, ecology and locally produced goods. The Gastro Guide provides you with an overview. You may find the experience suiting you best from a range of parametres, as locally produced goods, local cooking traditions and sustainability. The area also presents you with cozy cafés in order for you to have cup of coffee, or a glass of wine or beer on you gastro-tour.
Read more of the Gastro Guide.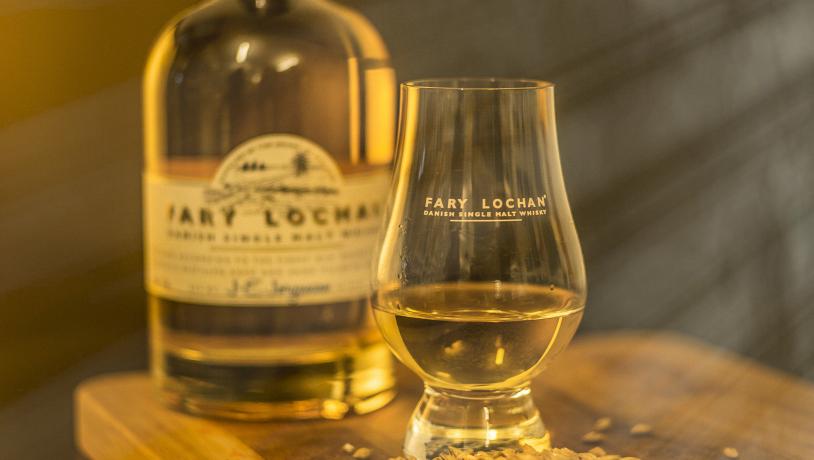 Local producers and special shops
In addition to restaurants and cafés you will find a number of farm shops, bakeries, butchers and special shops with local products as dairy ice cream, whisky and beer.