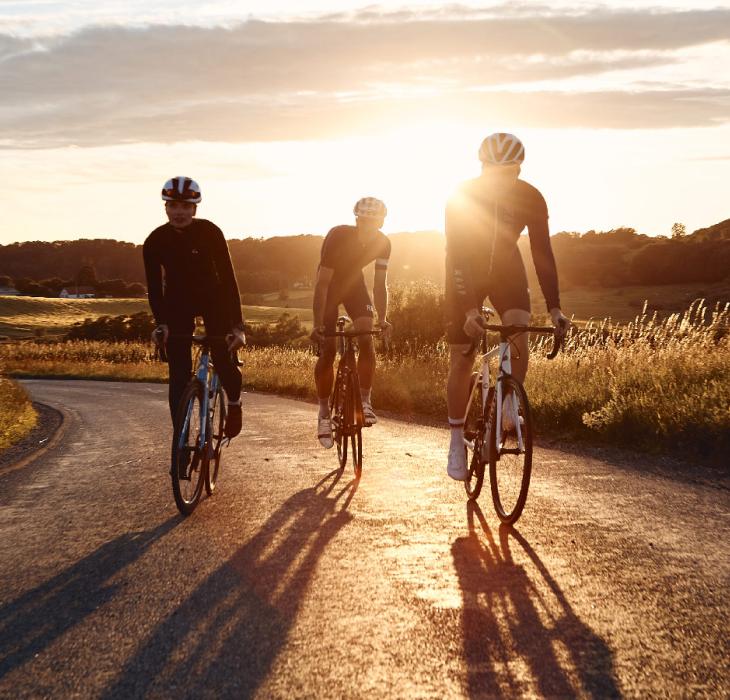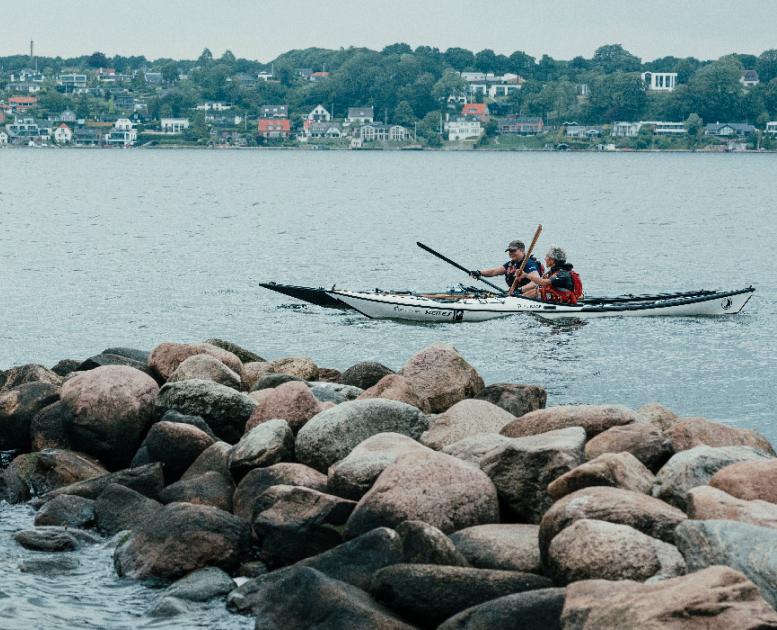 Adventure
Photo:
Visit Vejle
&
Destination Trekantområdet
Explore the Heart of Jutland
THERE ARE MANY CHALLENGES HERE
The Heart of Jutland is made for you, who feels best when you occasionally get out and get your heart rate above the sofa level.  
Here you will find Denmark's best cycling terrain. The hills are lined up, and there are plenty of them. Nature plays along as a beautiful backdrop for your exploits. The champions ride here. Come and try their asphalt.  
If mountain biking is more your thing, test yourself on a World Championship route or some of the many other challenges we have in our backyard.  
Do you want to run? Do you want to hike? Do you want to ride? So, come. Go. Run. Find your way. Cycle. Ride. Whatever your favourite activity, you can pursue your interest in some of Denmark's most beautiful countryside. When you come to us.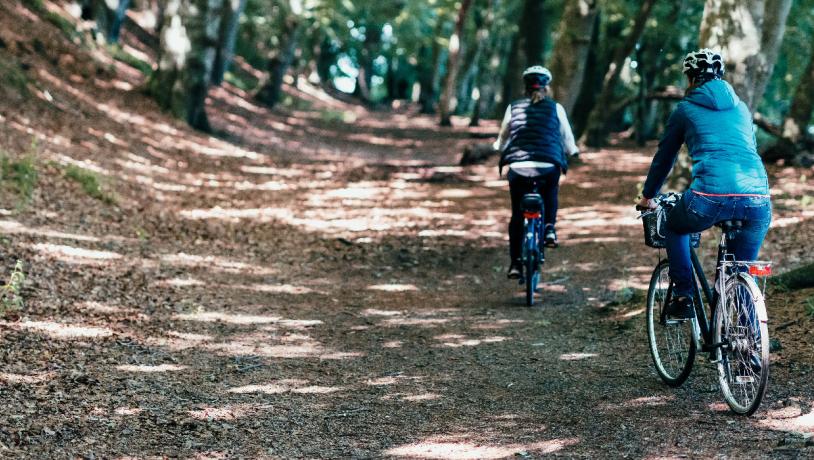 Photo:Destination Trekantområdet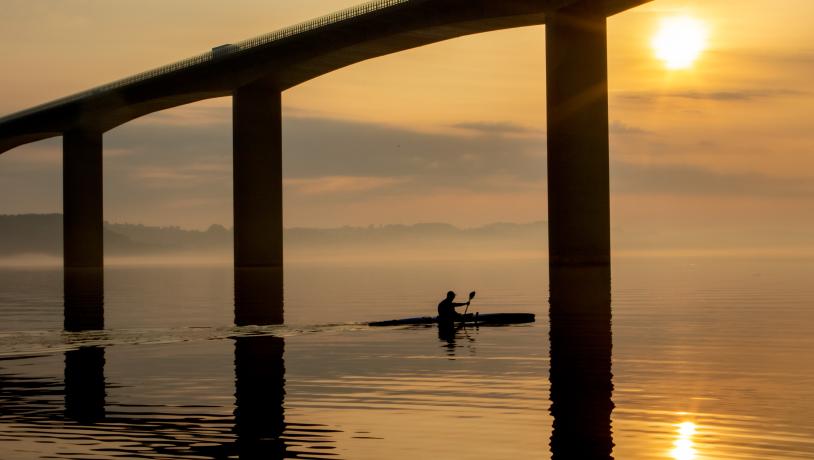 Photo:Mads Fjeldsø Christensen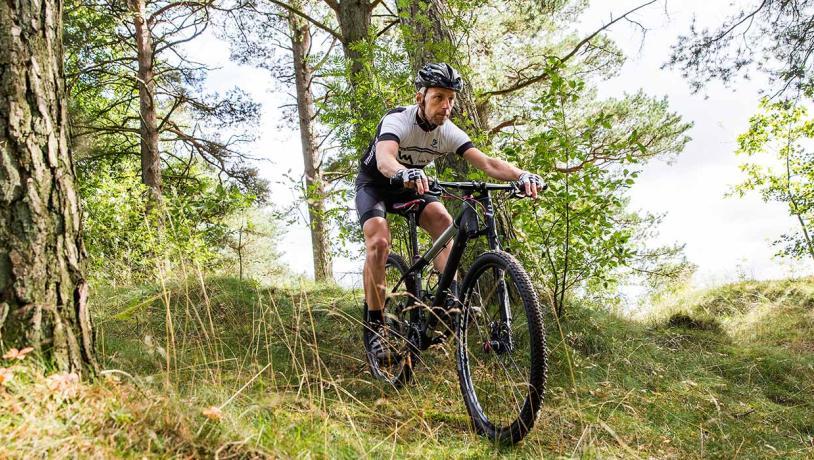 Photo:Destination Trekantområdet
Cycling, mountain biking, sea kayaking, stand up paddle boarding and much more
The Heart of Jutland is a national powerhouse of history, culture, art, design and gastronomy. And all points of interest are so close that you can reach them on a fantastic bike ride around the region. Start in Kolding, Vejle or Billund. Pack your essentials for the trip and go on a 3-day adventure. There's also plenty of opportunity for mountain biking in one of the region's many forests. 
Or how about a brisk trail run (running on paths in the woods and nature) in the hills around Munkebjerg Hotel. 
Or a guided sea kayak tour on Vejle Fjord, that perhaps tempts you instead. Here you will be instructed in the most important steps of kayaking, before you safely set off into the fjord with the help of instructors. If you are already familiar with kayaking, you can have an unforgettable and active nature experience in a sea kayak in the beautiful surroundings of Naturpark Lillebælt. 
You can also try your skill at stand up paddle boarding (SUP) in Naturpark Lillebælt, where you can learn to find your balance and train different techniques. Plus, you'll learn how to read the sea, so you are ready for your SUP adventure.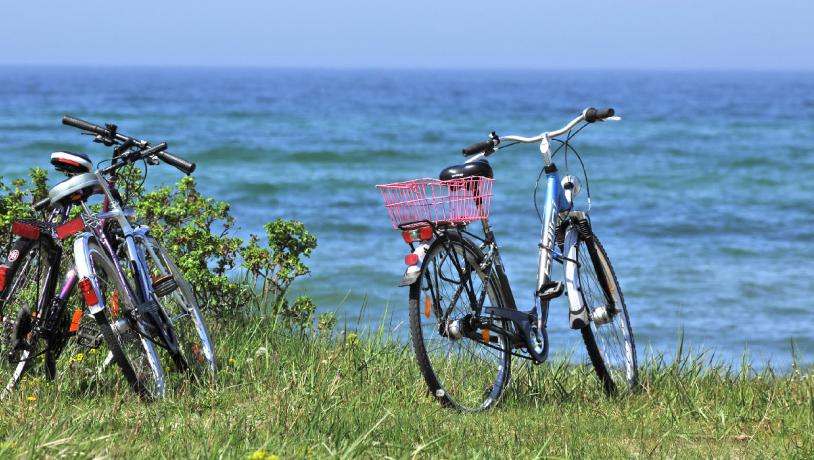 Photo:Destination Trekantområdet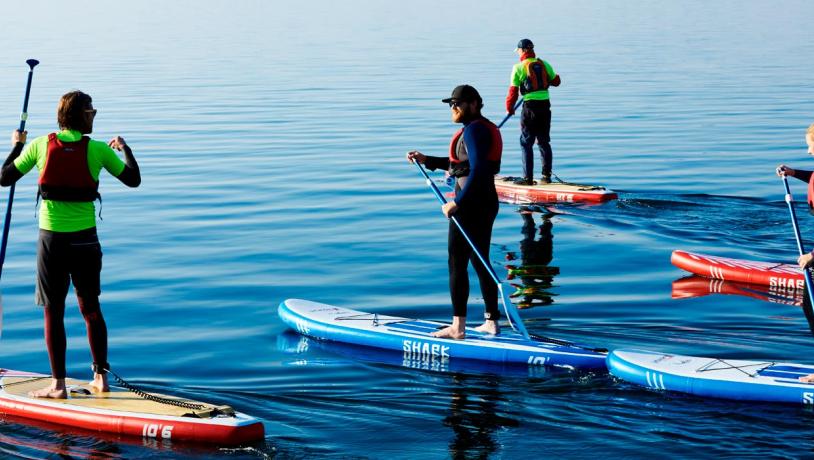 Photo:Destination Lillebaelt
Other active nature experiences
Kingdom of Cycling is Denmark's best biking areas, which offers action and adventure on two wheels in a unique, beautiful and challenging terrrain.
In Fredericia you will find beautiful biking routes and different MTB-tracks. Read more of biking holidays in Fredericia here.
Kolding and Christiansfeld invite you to various biking experiences, in which the routes go by land areas as well as forests and the beautiful natur in and around Kolding and Christiansfeld.
The area around Billund is the perfect biking country. Here you will find hills, lots of shelter and various sites along the routes.
Other active nature experiences
The area around Fredericia, Billund, Kolding and Vejle has many active nature experiences.
We have found the ones that we think, you do not want to miss.