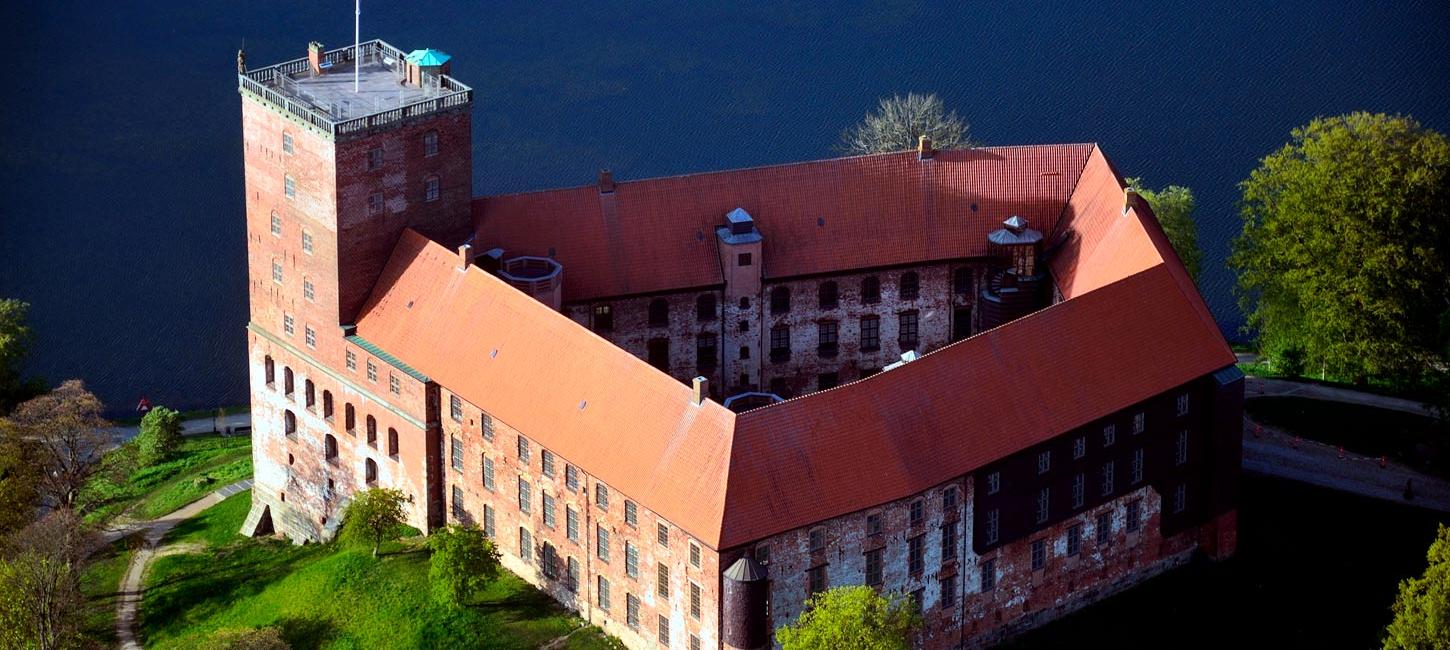 Koldinghus - The last royal castle of Jutland
Koldinghus is much more than a museum. It's also a world-class restoration, where you can still feel the drama of the 1808 catastrophic fire. There's living history in the castle's grand halls.
Koldinghus has played an important role in Danish history for more than 750 years. For many years the castle stood as a border guard for Denmark. South of Kolding was the border with the Duchy of Schleswig. The castle has also served as the royal residence and as the seat of the local state administration.
Today, it's a very special experience to get close to Kolding's old royal castle. The castle is awe-inspiring with its location on the castle bank high above the city. And that was precisely the intention when Koldinghus was built in 1268 to guard the kingdom's southern border.
Koldinghus was one of the country's most important royal castles for centuries. It burnt down in 1808 during the billeting of Spanish troops and stood for almost 100 years as a romantic ruin until it was restored in 1976-93. Architects Inger and Johannes Exner came up with the ideas and lines. They chose to leave the ruin visible and instead used wood and steel in the load-bearing and visible structures. The result was deservedly recognised with the EUROPA NOSTRA award in 1993 and is a world-class attraction in its own right.
That's why Koldinghus is a modern tourist attraction today, and the castle is part of the Royal Danish Collection, which also has visitor centres at Rosenborg and Amalienborg. At Koldinghus, you can experience a rolling programme of special exhibitions, family activities during all school holidays, concerts, lectures, a Christmas market and a royal costume workshop.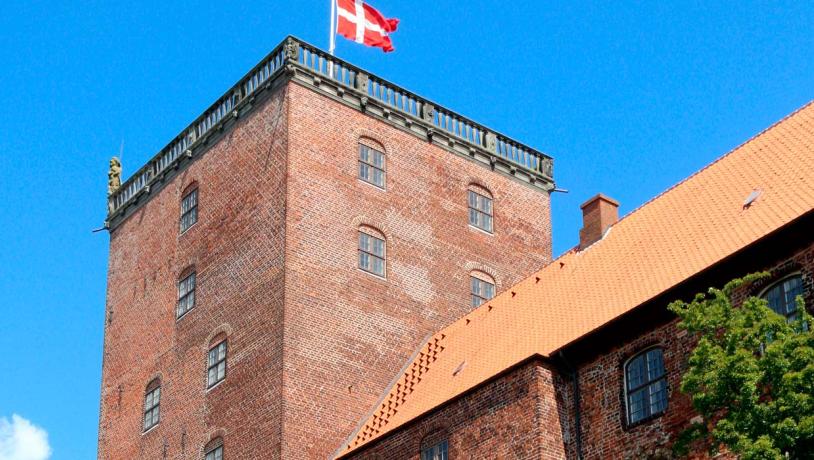 Photo:Visit Kolding
Gennem århundreder var Koldinghus et af landets vigtigste kongeslotte. Det brændte i 1808 under spanske troppers indkvartering og stod i næsten 100 år som en romantisk ruin, indtil det blev restaureret i 1976-93. Det var arkitekterne Inger og Johannes Exner, der lagde tanker og streger til. De valgte at lade ruinen forblive synlig og anvendte i stedet træ og stål i de bærende og synlige konstruktioner. Resultatet blev - fuld fortjent - anerkendt med EUROPA NOSTRA -prisen i 1993 og er i sig selv en seværdighed i verdensklasse.
Derfor er Koldinghus i dag en moderne turistattraktion. Og slottet er en del af Kongernes Samling, der også har besøgssteder på Rosenborg og Amalienborg. På Koldinghus kan du opleve skiftende særudstillinger, familieaktiviteter i alle skoleferier, koncerter, foredrag, julemarked og et kongeligt udklædningsværksted.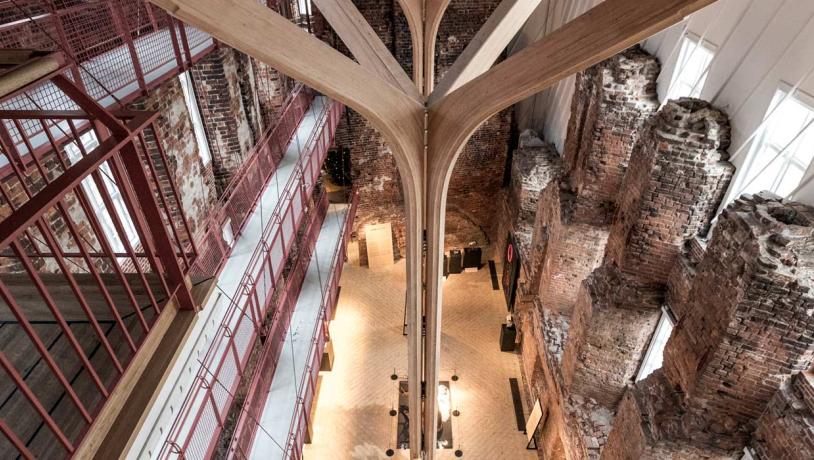 Photo:VisitKolding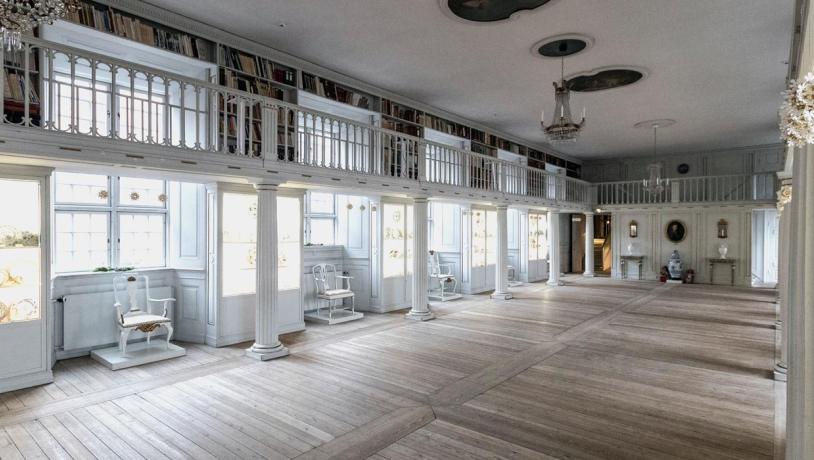 Photo:VisitKolding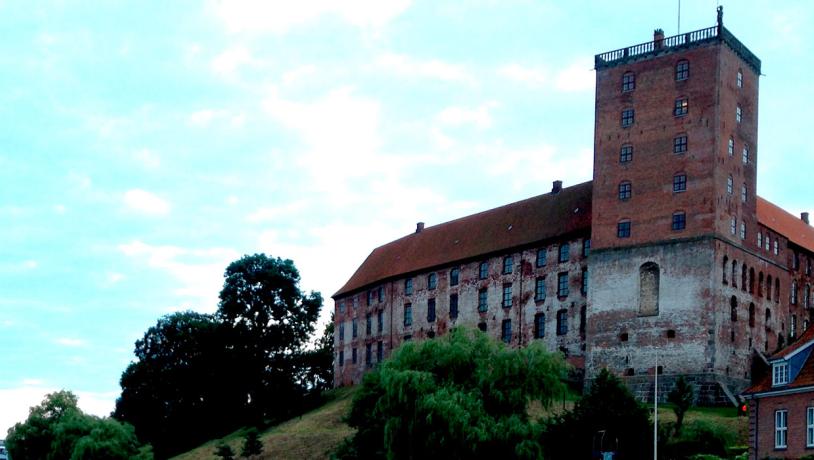 Photo:Visit Kolding
The Giant's Tower takes its name from the 4 statues of giants from Greek and Roman mythology that stood atop the tower. Today, only Hercules remains.
Koldinghus for children
Become immersed in the past as you walk through the castle halls where Christian IV went to school as a child. During all school holidays, the castle has various activities for children with fun and creative workshops. Take a trip up the Giant's Tower, where you can look out over Kolding from the top of Koldinghus. Maybe you are pretending to be a guard in the king's army. See how far away you can spot the enemy.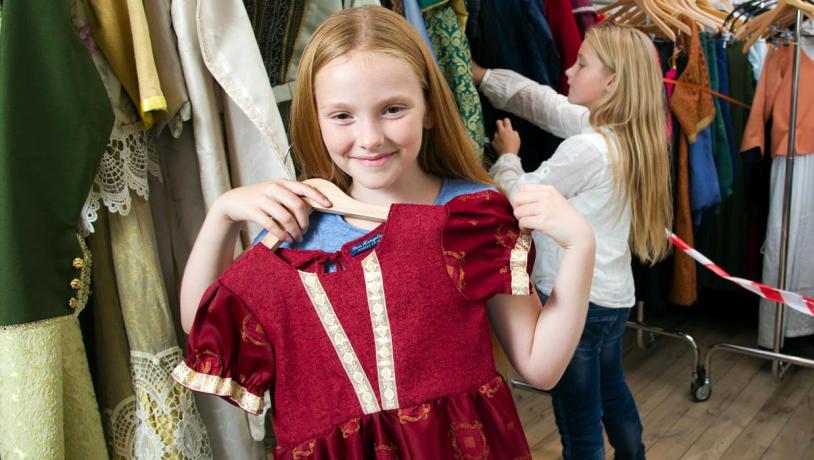 Photo:VisitKolding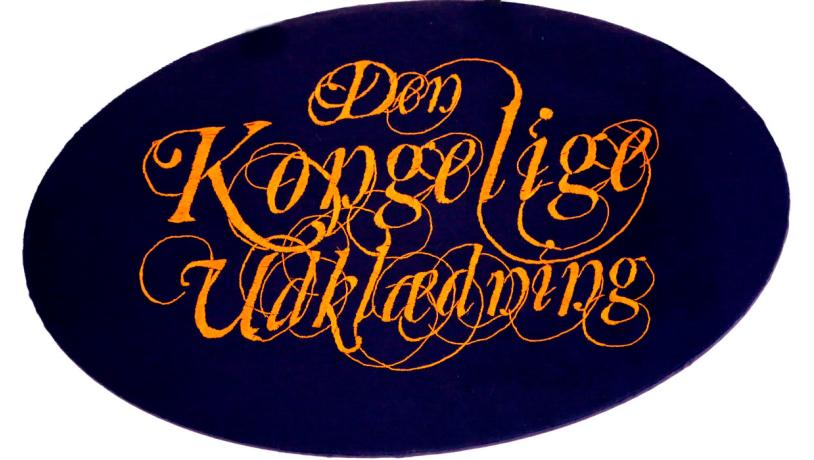 Photo:VisitKolding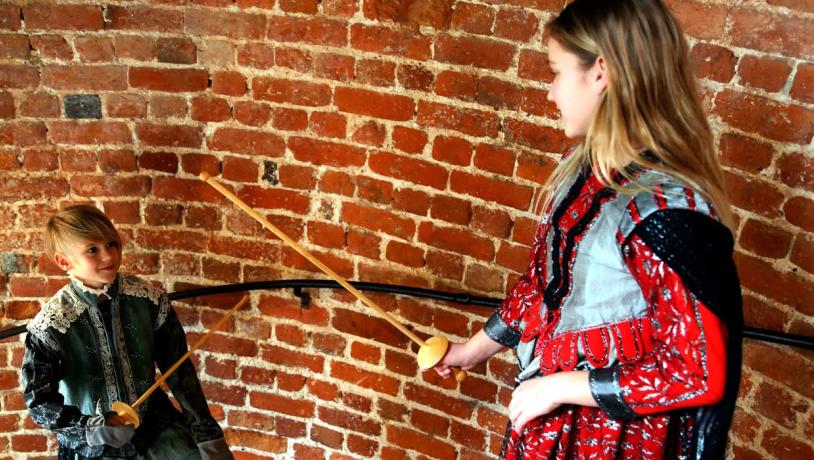 Photo:VisitKolding
The reconstruction of Koldinghus after the fire took a long time - it took over 100 years before the Giant's Tower was once again at its full height, and the entire castle once again had a roof.
Castle Lake in Kolding
Castle Lake in Kolding was built around 1570 and was the monarch's property for many years. Therefore, no one was allowed to fish or sail on the lake without the king's permission. However, there was a small rowboat in case a royal guest wanted a fishing trip. The Love Path is located around Castle Lake and is used frequently. During the summer, free concerts are organised at Castle Lake. There are various activities on Culture Night in August, and the Kolding Light Festival ends every year with a big fireworks display over the lake.
Restaurant Madkælderen at Koldinghus
In the cellar of Koldinghus, Madkælderen serves a large traditional Danish lunch every day with classic homemade dishes. On Thursday, Friday and Saturday, the chef has created a set menu based on exquisite Danish ingredients from small local producers in the area. Enjoy a 4-course menu with matched wines and a fantastic atmosphere. You are welcome to visit Madkælderen without paying admission to the museum.
The Castle Shop at Koldinghus
Whether it's a keepsake or the perfect gift, the Castle Shop has a large and varied selection of classic souvenirs, Danish design and unique products inspired by current exhibitions and collections. The selection ranges from textiles, jewellery, crafts and local products to traditional souvenirs such as key rings, magnets and Christmas decorations. The shop also has a good selection of books, such as its own series on Danish kings.
With an annual pass to The Royal Danish Collection, you get 10% off the entire range in the shop.
You can visit the castle shop without buying a ticket to Koldinghus.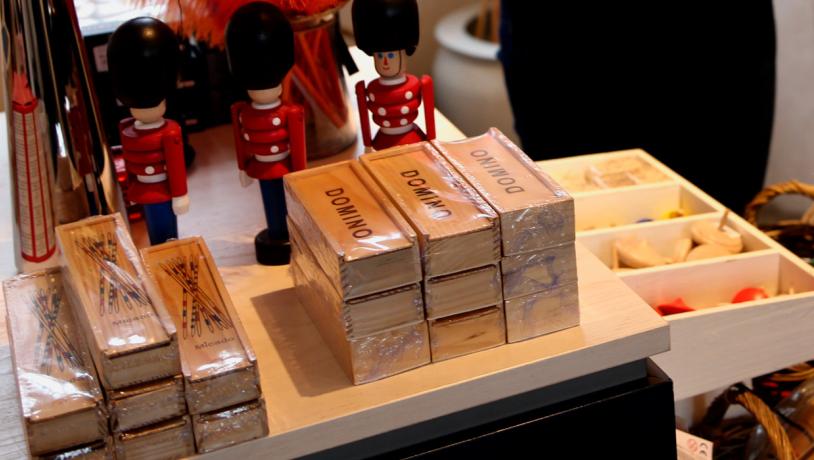 Photo:VisitKolding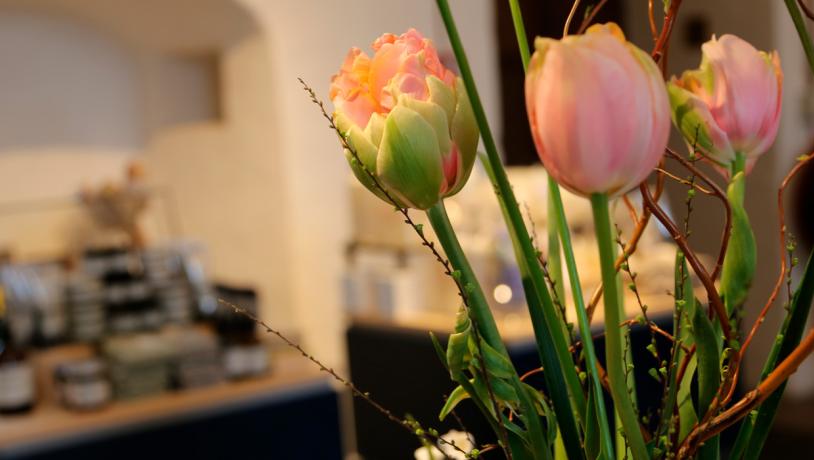 Photo:VisitKolding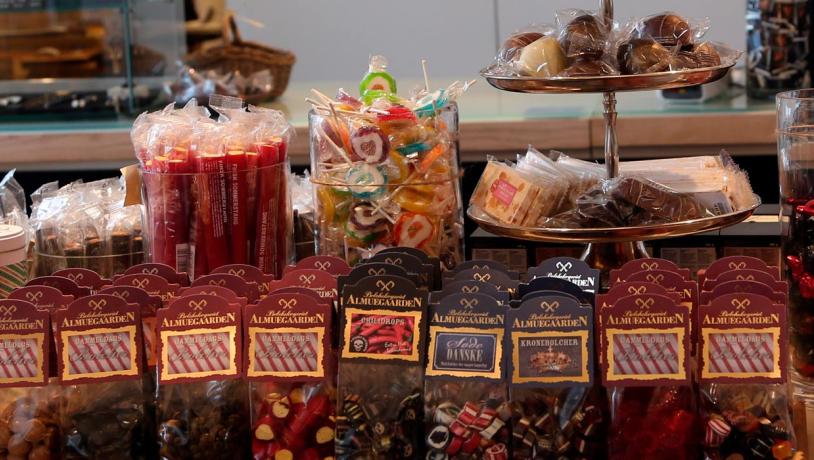 Photo:VisitKolding
Address
Koldinghus
6000 Kolding
Coordinates
Longitude: 9.474377
Latitude: 55.491489