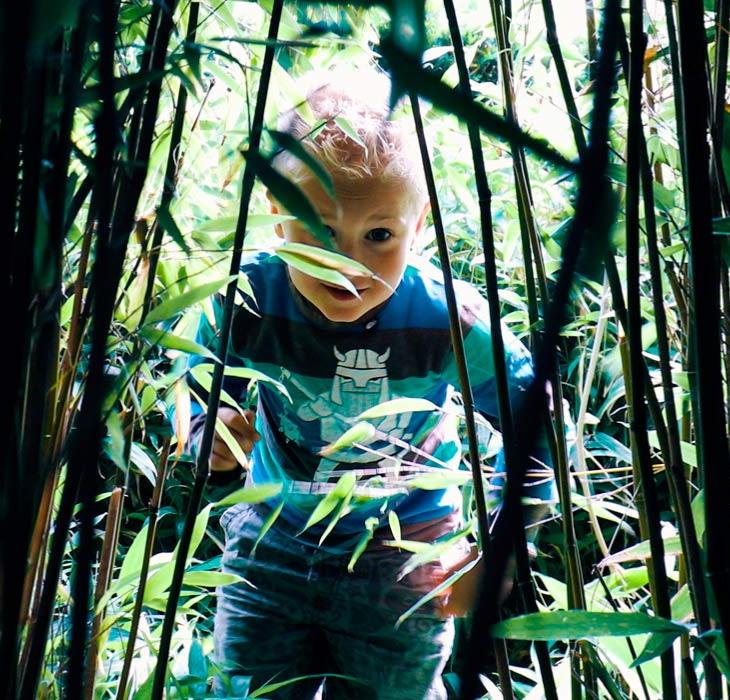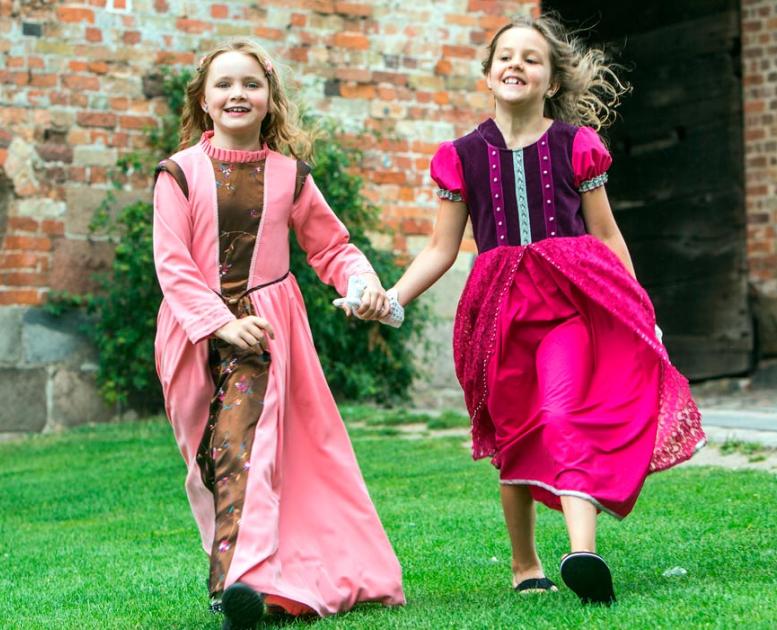 Activities for children in Kolding
Photo:
Geografisk Have
&
VisitKolding
Activities for children in Kolding
Do you want it to be wild or quiet, outside or inside, for big or little ones, or both? Would you like to be a princess in a castle or a giant in a miniature town? Kolding offers plenty of room for fun and play.
Research shows that playing develops both creativity and social skills – our experience tells us that it makes no difference what you do, as long as you are having fun!
Research shows that playing develops both creativity and social skills - our experience tells us it does not matter as long as it's fun!
Koldinghus is the last royal castle in Jutland - and when you visit the castle, you can play king or queen for a day. There are beautiful costumes for dressing up,  a basement dungeon with a ghost story and a detective job for the smart ones.
Take a time travel to the old royal castle Koldinghus!Walk in the footsteps of the Danish kings and queens, who have had their time on the site and experience the historical surroundings just like those who lived here hundreds of years ago.
Koldinghus is full of secrets waiting to be revealed to you.  As you walk through the castle, you will forget about the present and be transported back to past centuries. On the way to the tower you will find a room that you should not miss. The room hides a collection of old toys that the children used a long time ago.  Look inside and see if you recognize them all. We guarantee that you will be surprised by the experience in comparing your own favorite toy with that which is more than one hundred years old.
Do you like water? Then you should try the water playground at Harteværket - here you will find a lot of activities for children. Experience how water turns into electricity through the huge turbines. Try the magical interactive sandpit, and see the exhibition about electronic devices from your great grandfathers time.
Other activities for children in Kolding
Trapholt is a museum for the whole family. Here you can embark on a fun and creative art expedition through the exhibitions. You'll receive tasks that let you experience art in a fun and playful way. It is free of charge - ask the guides when you arrive at the museum.
At Legeparken playground you can swing all the way up to the sky, slide till you feel a tickle in your belly, take a boat trip on the lake and play mini golf with your family. There are sandboxes, moon-cars and rocking animals. Here you will also find a kiosk, restrooms and communal barbecue. There is no entrance fee, the playground is open all year round and it is very close to the city centre.
You can also romp around in the Geographical Garden in the southern part of Kolding. Among the garden's exciting plants, you will find playgrounds, caves to hide in and animals to pet. If you dare you can try your strength on the jungle path or visit Kolding Miniature Town, which makes you mighty big.
GoMonkey park lets you challenge the whole family! There are challenges for everyone in the family and at different levels. In the park you can experience 6 different climbing routes, which together represent 60 challenges and a cable car of 350 meters.
It is open from Easter to November - on all weekends, during school holidays and throughout the summer.
Many of Kolding's offers for kids of all ages are in the city centre. Kolding Library is also for children – and not only for those who want to read. It is also for those who want to listen, play and learn. There is a playroom to be noisy in, and adults are at your disposal if you cannot find what you are looking for.
Here you will find water slides and pools. With armbands and a swim belt you can practice swimming against the flow, or jump in at the deep end, if you dare. Experience Denmark's first indoor spraypark, which is an indoor water park for the whole family. The keywords here are "play, mobility skills and safety". You can try water cannons - a game for the whole family and especially for the youngest family members between the ages of 3 and 12.
Nicolai for children is an adventurous universe of play. Each room offers a new game. Would you like to paint, build, cut and paste? Would you like to dress up as a knight and fight with a sword? Would you like to tumble with balls and do somersaults on mattresses? If you are lucky, there may be a concert or a stage play on this very day. If not, you can just make your own.
Staying in one of the many accommodations in Kolding throughout the summer, you will receive a Be Happy Pass, offering unique benefits in Kolding as well as in several cities in the region. 
Ask for the card at your location.
Playgrounds in Kolding
Here is an overview of playgrounds in Kolding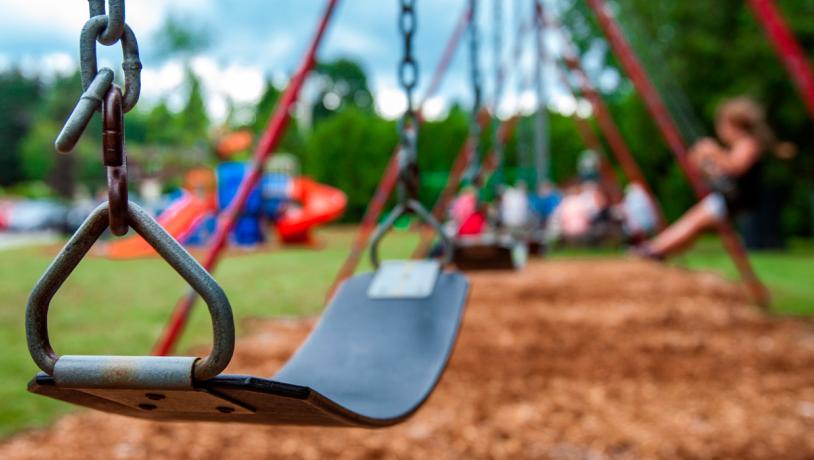 Playgrounds in Kolding
Here are many playgrounds throughout the municipality, both large and small, nature playgrounds and those with the opportunity to eat your brought food brought.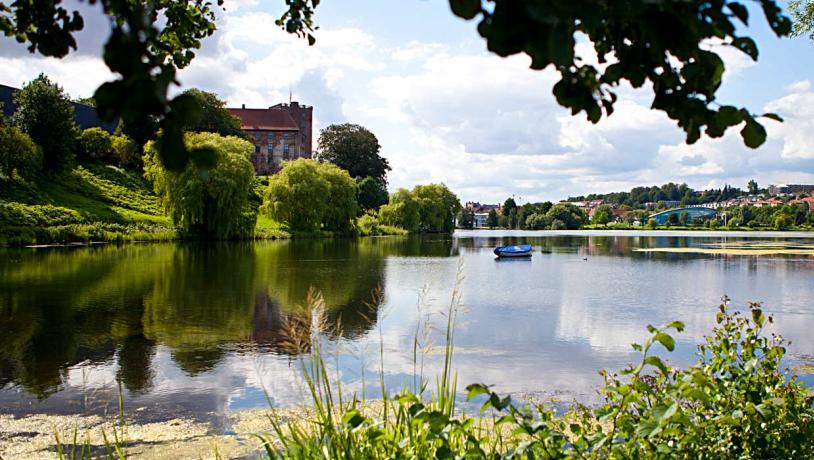 Free experiences in Kolding
Find a free experience in Kolding - here are various opportunities for fun and different experiences for both adults and children.
Destination Trekantomraadet © 2023